Single-Use Menus
As per the new CDC recommendations, restaurants re-opening during the coronavirus COVID-19 pandemic will be required to use disposable menus, aka single-use menus. As one of New York's premier menu printing stores, we offer a wide range of flat, tri-fold and z-fold menu options which can be produced in lighter, more eco-friendly disposable materials to keep your customers happy whilst taking the lightest steps in environmentally sustainable wastage.
Not only do we offer seven different disposable menus sizes to choose from, we also take custom size requests on all our single-use menus printing orders. Simply select gloss or uncoated text and enjoy full color printing on front and back. We take pride in providing our customers with quality print products made from the finest materials at affordable prices. Our fast turnaround times have made us popular with businesses from coast to coast and we offer same day printing on all our menu range.
If you need your restaurant menus in a hurry, enjoy our rush printing same day disposable menus & single-use menus. We offer the widest range of paper and cardstocks with glossy, matte or coated finishes to make your menus as elegant or as durable as possible. Choose from a variety of folding options including the popular tri fold a z-fold menus. We can print from small quantities of 25 up to 100,000.
What are the state requirements for disposable menus?
Many state governments are requiring restaurants to use disposable menus in order to assist prevent the spread of the coronavirus in dining rooms. The safest alternative for restaurants is to utilize disposable single-use menus, which are inexpensive to purchase in bulk and can be discarded after each use, guaranteeing that there is no point of contact between customers and the establishment.
Because a disposable menu is confined to a single sheet, it differs from the traditional dine-in menu presentation in that it is less formal. Many restaurants are cutting costs by temporarily presenting a more limited menu in order to save money. If you have a lengthy menu, consider printing it on a larger paper size than usual, such as tabloid size (11″ x 17″) and printing it on both sides. A table tent (the plastic containers can be cleaned after each table service), a disposable insert, or a touch-free menu display menu are all options for storing your drinks, kids meals, desserts, and other upsell items.
Do you require assistance in making an interesting design? Our team will assist you in converting your present menu to a single-use design format. Simply call one of our team today and we'll get started.
How many disposable menus do I require?
Disposable menus are available in greater quantities than traditional cardstock menus, allowing you to have a plentiful supply on hand. For an estimate of the bare minimum monthly quantity you will require, go to the table below.
| Customers served per day | Menus per month (service 6 days/week) |
| --- | --- |
| 30 | 750 |
| 60 | 1,500 |
| 100 | 2,500 |
| 150 | 4,000 |
| 200 | 5,000 |
| 300 | 7,500 |
Disposable Menu FAQs
A single-use menu, sometimes known as a disposable menu, is one that is only used once. They're either recycled or thrown away once they've been used. Single-use menus have traditionally been reserved for special occasions such as birthday parties or weddings. Any occasion where the meal is tailored to the specifics of the eating experience.
However, the use of single-use menus is already increasing beyond these scenarios. Because they're significantly more hygienic than shared-use menus, they're gaining popularity quickly.
A single-use menu has a number of distinct advantages. To begin with, if you discard menus after each use, you'll be printing them frequently. As a result, you'll be able to update the content printed on them more frequently. Second, they can denote a high-end experience. Finally, fewer people touch them. They have a considerably lower chance of becoming polluted and hazardous.
Special Occasions
Private parties, weddings, banquets, galas, and other special occasions that require a one-time menu are ideal candidates for single-use menus. Some disposable meals come with a level of service and luxury, owing to the fact that the menu is a specially curated, one-time experience. After you, no one will be able to appreciate it. It was a one-of-a-kind and fleeting event. It's no longer there. It's like a self-destructing James Bond device.
Hygiene
The average paper menu has 185,000 germs per square centimeter. Unfortunately, that's more than a typical public restroom. While alarming at first, it becomes clearer when you consider the numbers. Thousands of people come into contact with paper menus before they are cleaned or changed. They'll be cleaned or replaced if they're ever cleaned or replaced.
A one-time use menu or a throwaway menu immediately overcomes this issue. While there is still a chance of infection, it is far less than a paper menu that has been shared in the same dining room for weeks or months.
Versatile
It's simple to maintain your single-use menus up to date when you print them yourself. Showcase the day's specials, with food being added and removed in real time.
Memorable
For a paper menu that makes a statement, choose from a carefully curated range of colors, weights, and textures.
Portable
Customers can take their paper menus home with them to reorder their favorite items if you provide takeout, pickup, or even catering.
Sustainable
All of our menu papers are easily recyclable, and you can even select from a variety of post-consumer recycled fiber options to help your restaurant meet its sustainability goals.
Beautiful
Our single-use menu papers are printed in NYC with over 20 years experience in printing for New York restaurants and takeout spots. Your menu design will shine when you work with the best team at Printing New York NYC.
Need help with this?
Our expert team is always here to help with any customizations you require.
Available 10am-6pm weekdays by phone, email or livechat.
Call 212.381.2826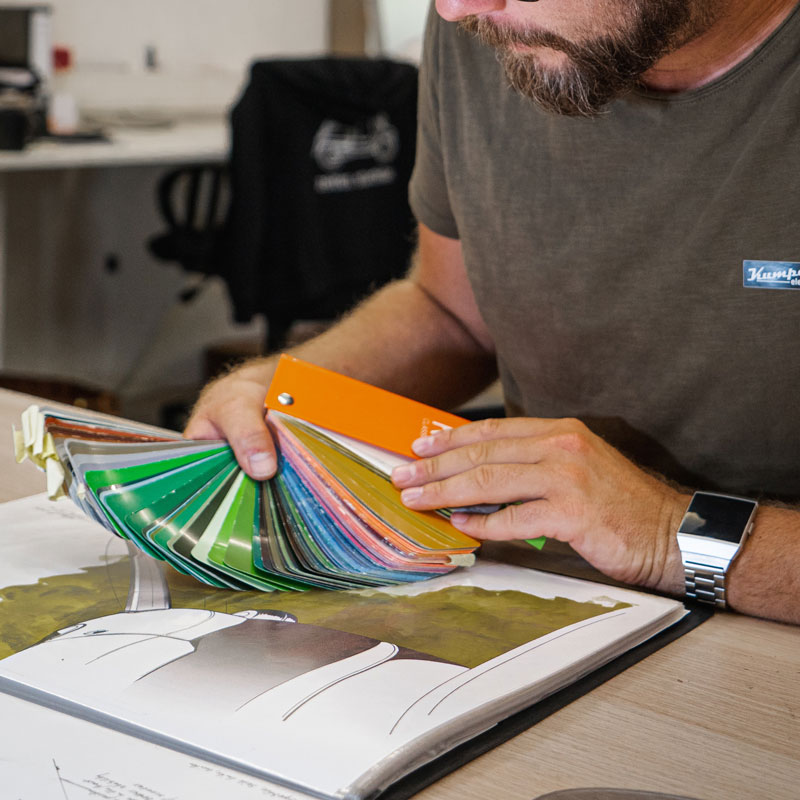 Use CMYK Colors
In offset printing, the standard color mode used in CMYK. When you are creating your files, be sure to check the color mode as programs like Photoshop by default use RBG color, not CMYK.
Accepted File Formats
We require industry standard formats for all uploaded files. We accept the following file formats: TIF – JPG – PDF – EPS – PSD – AI – CDR.
Rich Black vs 100% Black
Large black areas or fonts bigger than 36 points should use Rich Black which stops areas appearing gray. Rich Black is created with 30% Cyan, 30% Magenta, 30% Yellow, 100% Black.
What Paper to Choose?
We offer a wide range of different thickness and texture card stocks. Our text weight is based on pounds and our card stock is weighted by points. Want to feel the difference? Order a Free Sample Kit today.
What is Font Outlining?
We might not have the same fonts on our systems as your computer, so when saving your files in a vector based program (Illustrator, InDesign, Quark, CorelDraw) please outline your fonts.
Coating Types
We have many coating options at Printing New York including Matte, UV, silk and spot UV. UV coating can't be written on with pen, but Matte can. Ask our team if you have questions on Coating Types.