Custom Coffee Bags
Printing New York's bespoke custom coffee packaging services can help you stand out from the crowd. With eye-catching artwork and high-quality coffee packaging that not only looks fantastic but also keeps your coffee fresh and tasty, your brand will be impossible to miss. Our custom coffee bags & coffee packaging will make your product stand out on any shelf, whether it's ground coffee, whole bean, or roasted.
More coffee is sold when it comes in attractive packaging. If you're a coffee drinker like us, you're aware that coffee bags come in a variety of shapes, sizes, and colors. You also realize that, given the variety of coffee styles, flavors, and price points available, this is a beverage deserving of attractive packaging. Our goal is to assist you in increasing your coffee sales. We're making custom printed coffee packaging viable for small and medium roasters to compete with the big players, thanks to new packaging alternatives like biodegradable bags and amazing new printing technology enhancements like digital printing which allows us to cut minimum quantities down and still retain high quality packaging prints. Need some assistance figuring out what to look for in your coffee packaging? Talk to one of our experts today about your brand and packaging requirements.
Coffee Pouches
Coffee pouches, also known as stand up pouches, are a long-time favorite coffee bag. They feature an appealing, stable design and strike a balance between cost and quality. Additionally, a large opening at the top of the bag facilitates filling it with roasted or green coffee beans quick and easy.
Tear notches, transparent windows, and eye-catching labels, together with high-barrier protection, allow a wide range of branding opportunities. There are choices that are biodegradable, compostable, and recyclable.
There are many various types of coffee beans, roasting styles, and forms in which coffee is sold, just as there are many different types of coffee beans, roasting styles, and forms in which coffee is sold. In the ever-changing world of selling coffee, there are a variety of packaging possibilities. The following are some of the coffee packaging options we sell at Printing New York:
Materials: Material options range from materials with a good shelf life to compostable coffee packaging.
Packaging: Square bottoms, flat bottoms, quad seals, stand up pouches, and flat pouches are all possible configurations.
Pack Features: Degassing valves, tamper-evident qualities, tin-ties, zippers, and pocket zippers are among the features.
Coffee Bag Printing
Most clients know what kind of design, size, and features they want based on variables like storage, shipping, and the selling environment, as well as whether the coffee is being packaged for retail or industrial customers. With every coffee bag printing project, there are a lot of variables, and customers frequently ask for assistance in deciding on a printing option and the quantity of personalized coffee bags they can afford. If you've decided on a configuration, here are some basic recommendations and an overview of some of the possible coffee packing alternatives.
Side Gussetted Bags
Coffee bags with side gussets have become another popular coffee packaging option. It's less expensive than flat-bottom coffee container, yet it still keeps its shape and can stand on its own. It can also support greater weight than a bag with a flat bottom.
Quad Seal Bags
Our quad seal pouches are perfect for your coffee. Due of the additional branding space, the gusseted bag is a popular coffee packaging design. Gusseted sides hold extra coffee and, like our other stand-up coffee pouches, look excellent on a shelf.
8-Seal Square Bottom Bags
The flat bottom coffee bag, also known as block bottom coffee bags, is a classic design that has been around for a long time. When the top is folded down, it stands alone and provides a traditional brick shape. This arrangement has the disadvantage of being less cost-effective in lesser numbers.
Stand up Pouches
Coffee bags that stand up are a "new school" design. They are less expensive than the other two options and have a number of advantages. It can stand alone, and most consumers are accustomed with the shape, but it also allows for the use of an insert zipper, making it simple to fill. The user can also keep their clothes fresh by using the zipper.
Flat Lay / Stick Pack
Single serving coffee bags come in stick packs or flat bags. This form of packaging can be made in a variety of ways, including flow tubing or lie flat pouches. Only use tubing if you have a form and fill machine. Stick Packs and Lay Flats are designed for filling at a slower pace. This container is ideal for sample coffee bags.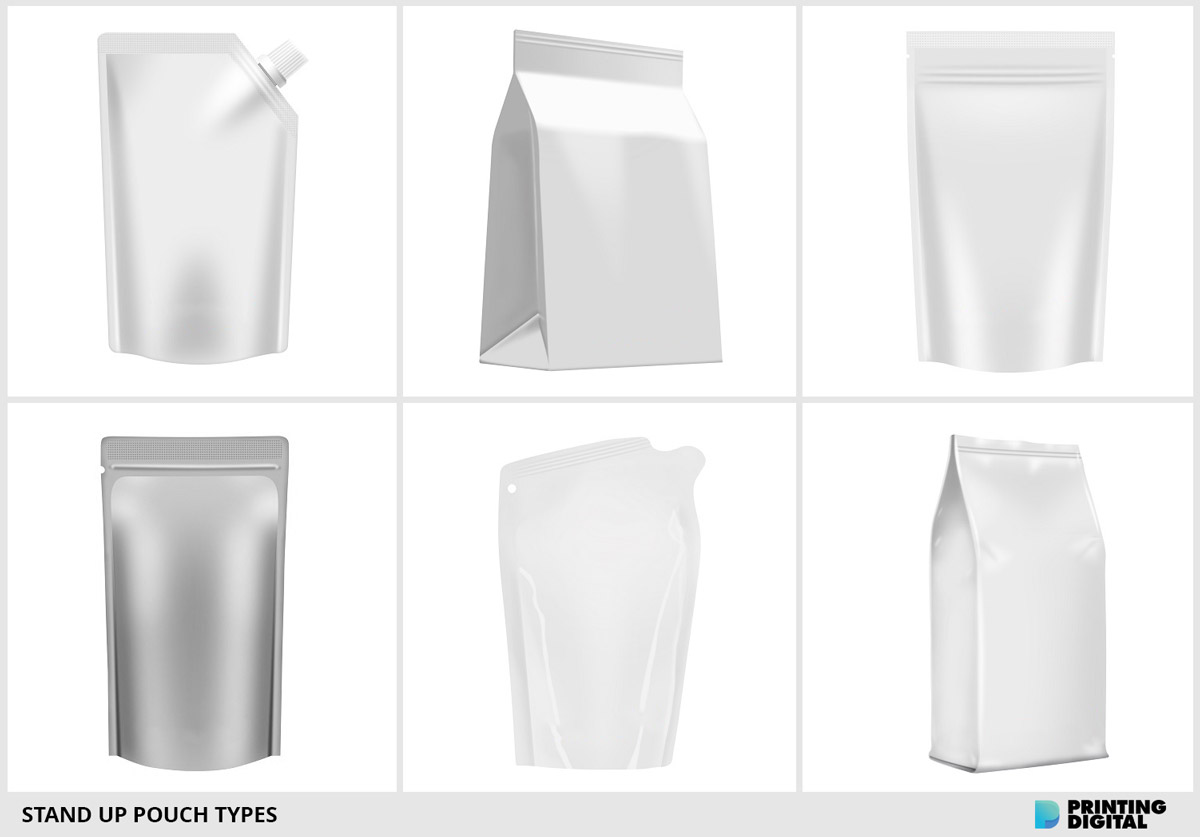 Need help with this?
Our expert team is always here to help with any customizations you require.
Available 10am-6pm weekdays by phone, email or livechat.
Call 212.381.2826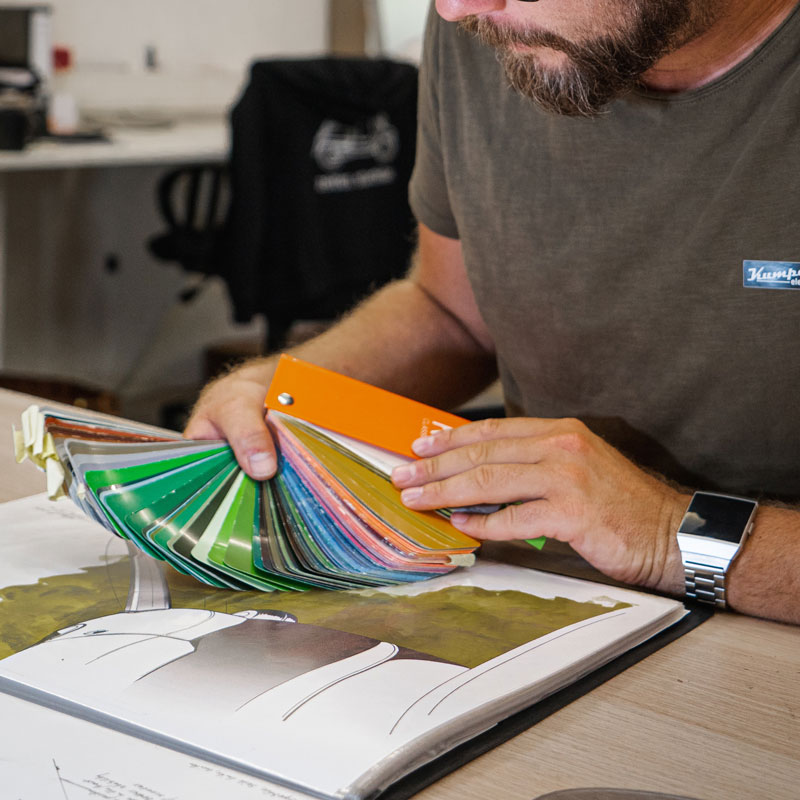 What is CMYK?
In offset printing, the standard color mode used in CMYK. CMYK, or Cyan, Magenta, Yellow & Black represent the four process colours in this mode. When you are creating your files, be sure to check the color mode as programs like Photoshop by default use RBG color, not CMYK. CMYK may look more dull on a computer screen than RGB; more noticeable in large solid color areas.
Accepted File Formats
We require industry standard formats for all uploaded files. We keep quality in mind when we print every job. We accept the following file formats: TIF – JPG – PDF – EPS – PSD. We accept CorelDraw, Pagemaker & Quark or similar files by converting them to industry standard graphic formats like JPG, TIF or PDF.
Rich Black vs 100% Black
Large black areas or fonts bigger than 36 points should use Rich Black which stops areas appearing gray. Rich Black is created with 30% Cyan, 30% Magenta, 30% Yellow, 100% Black. This setup will keep black areas looking rich and bold. For best results with regular body text, do not use Rich Black.
What Paper to Choose?
Paper should be addressed first in your design work. With postcards, the best option is to choose a thicker cardstock instead of a thinner text weight. The difference between these 2 types of paper is thickness. Our text weight is based on pounds and our card stock is weighted by points. Want to feel the difference? Order a Free Sample Kit today.
What is Font Outlining?
We might not have the same fonts on our systems as your computer, so when saving your files in a vector based program (Illustrator, InDesign, Quark, CorelDraw) please outline your fonts. This will convert them to a vector image, will not effect the clarity and will allow us to see the same text as you see on your screen.
Coating Types
We have many coating options at Printing New York. Matte, UV, silk and spot UV. Choose the coating based on your application. For example, if you want to write on your cards with a pen, do not choose UV coating as a pen won't write on it. In this case a matte or uncoated stock coating would suit. Choose UV coating for flyers or banners and our rich silk gives a touch of elegance; 16pt stock a more durable feeling.