CBD Pouches Printing
CBD Pouches are child-resistant stand up pouches custom printed with your brand to stand out! Designed for CBD products, medical marijuana and edibles, our certified CDB pouches meet all government requirements and can be printed in bulk to meet any demands. Stand out with a unique stand up pouch design for your products.
CBD Packaging
The right packaging for marijuana medicines is as important as your product. After all, it is the packaging that will help you deliver your message to your customers. This will not only serve as the voice of your product, but the right individual marijuana packaging will tell you how safe your product is. Printing New York will help you create unique CBD pouches that not only comply with all government regulations, but also give your brand a unique look.
Proper packaging for your cannabis
As the CBD and cannabis industry grows, so do the rules. We make sure that all state regulations are followed when labeling our CBD pouches. It is essential that these packages are childproof, inviolable, light-resistant and in re-closed packages that minimize exposure to oxygen.
The market for legal cannabis and CBD products has thrived in recent years, and leading brands have paid more attention to their packaging. In addition to oils, CBD is available in a wide range of forms including capsules, chewing gum, mint gum, sweets, infusion tea, coffee, snacks and bars. These shapes are ideal for flexible packaging and especially for re-closing CBD pouches.
As an innovator and pioneer in developing solutions specifically for hemp and CBD packaging, Swiss Pack has extensive experience in understanding the specific product characteristics and regulatory requirements for brands operating in this industry.
Key requirements for CBD and cannabis packaging:
Improved barrier properties – exposure to oxygen, moisture and adverse environmental conditions can significantly reduce the shelf life and overall consistency of your product. Our two- and three-coat films provide maximum protection.
Tamper-proof packaging and printing to protect children – Many countries require CDB packaging to include restricted packaging to prevent children from accessing these products. Swiss Pack offers several different closure options.
Taste retention – The strength of the strong taste of CBD and cannabis can be quite strong. Thanks to our smell closures, none of these smells should spread outside the package.
Reusable – Cannabis customers often prefer light packaging that can fit comfortably in their pockets. The very flexible nature of our cannabis bags provides a convenience that is further enhanced by our useful zippers that can be attached.
Need help with this?
Our expert team is always here to help with any customizations you require.
Available 10am-6pm weekdays by phone, email or livechat.
Call 212.381.2826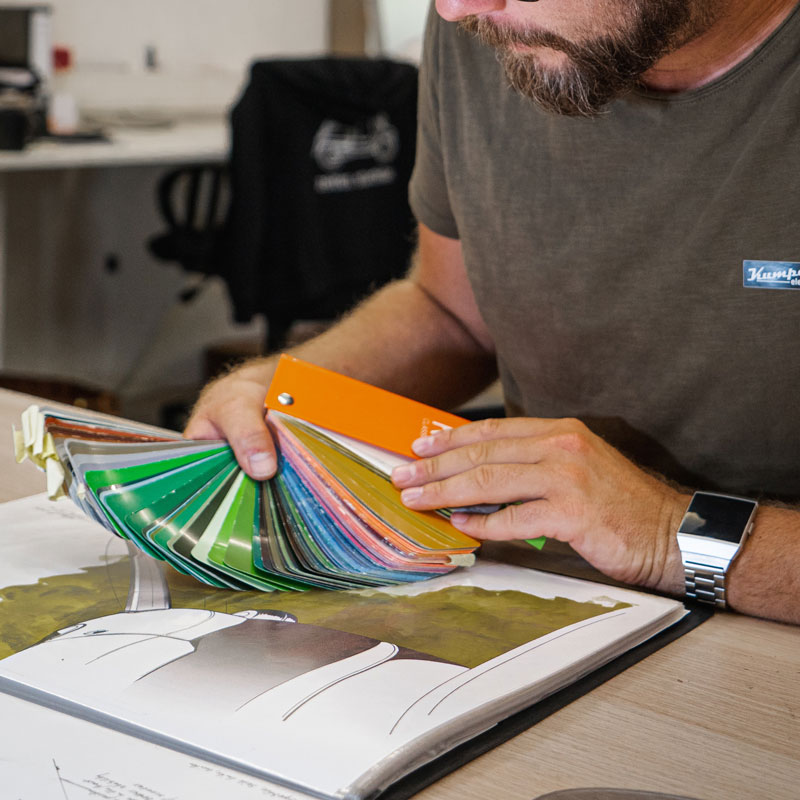 What is CMYK?
In offset printing, the standard color mode used in CMYK. CMYK, or Cyan, Magenta, Yellow & Black represent the four process colours in this mode. When you are creating your files, be sure to check the color mode as programs like Photoshop by default use RBG color, not CMYK. CMYK may look more dull on a computer screen than RGB; more noticeable in large solid color areas.
Accepted File Formats
We require industry standard formats for all uploaded files. We keep quality in mind when we print every job. We accept the following file formats: TIF – JPG – PDF – EPS – PSD. We accept CorelDraw, Pagemaker & Quark or similar files by converting them to industry standard graphic formats like JPG, TIF or PDF.
Rich Black vs 100% Black
Large black areas or fonts bigger than 36 points should use Rich Black which stops areas appearing gray. Rich Black is created with 30% Cyan, 30% Magenta, 30% Yellow, 100% Black. This setup will keep black areas looking rich and bold. For best results with regular body text, do not use Rich Black.
What Paper to Choose?
Paper should be addressed first in your design work. With postcards, the best option is to choose a thicker cardstock instead of a thinner text weight. The difference between these 2 types of paper is thickness. Our text weight is based on pounds and our card stock is weighted by points. Want to feel the difference? Order a Free Sample Kit today.
What is Font Outlining?
We might not have the same fonts on our systems as your computer, so when saving your files in a vector based program (Illustrator, InDesign, Quark, CorelDraw) please outline your fonts. This will convert them to a vector image, will not effect the clarity and will allow us to see the same text as you see on your screen.
Coating Types
We have many coating options at Printing New York. Matte, UV, silk and spot UV. Choose the coating based on your application. For example, if you want to write on your cards with a pen, do not choose UV coating as a pen won't write on it. In this case a matte or uncoated stock coating would suit. Choose UV coating for flyers or banners and our rich silk gives a touch of elegance; 16pt stock a more durable feeling.