Stainless Steel Business Cards Printing
Iconic and beautiful, our stainless steel business cards leave a lasting impression. We offer three types of finishings for our stainless steel cards; brush, mirror, and original. These cards are perfect for the individual or business who want to stand out amongst the crowd. Etch, engrave, or cut through almost any text, logo, or pattern. Ink printing, variable data (ex: number ranges), and engraving all require additional costs.
Need help with this?
Our expert team is always here to help with any customizations you require.
Available 10am-6pm weekdays by phone, email or livechat.
Call 212.381.2826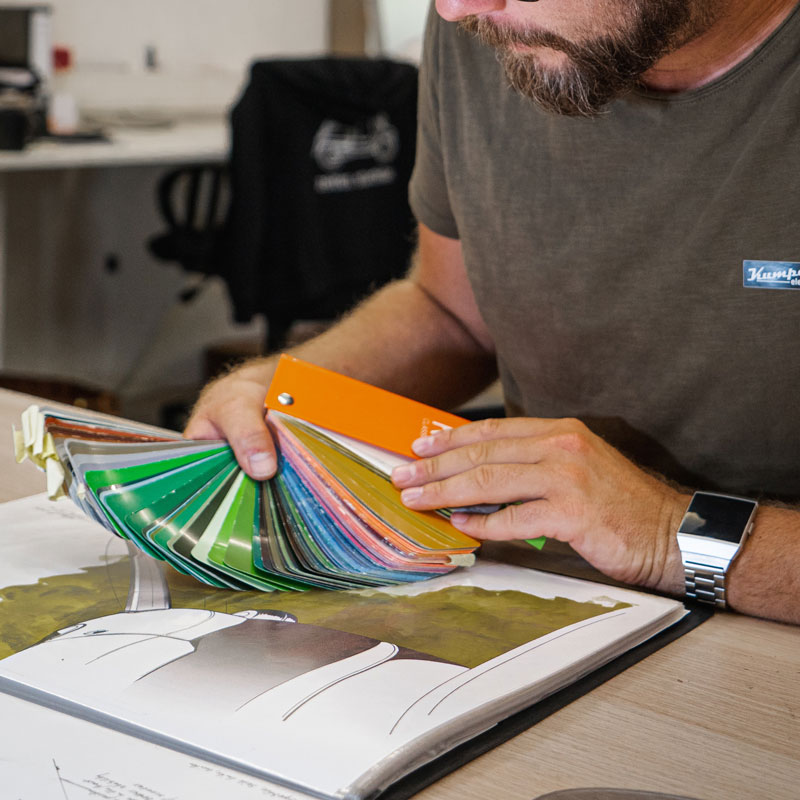 Use CMYK Colors
In offset printing, the standard color mode used in CMYK. When you are creating your files, be sure to check the color mode as programs like Photoshop by default use RBG color, not CMYK.
Accepted File Formats
We require industry standard formats for all uploaded files. We accept the following file formats: TIF – JPG – PDF – EPS – PSD – AI – CDR.
Rich Black vs 100% Black
Large black areas or fonts bigger than 36 points should use Rich Black which stops areas appearing gray. Rich Black is created with 30% Cyan, 30% Magenta, 30% Yellow, 100% Black.
What Paper to Choose?
We offer a wide range of different thickness and texture card stocks. Our text weight is based on pounds and our card stock is weighted by points. Want to feel the difference? Order a Free Sample Kit today.
What is Font Outlining?
We might not have the same fonts on our systems as your computer, so when saving your files in a vector based program (Illustrator, InDesign, Quark, CorelDraw) please outline your fonts.
Coating Types
We have many coating options at Printing New York including Matte, UV, silk and spot UV. UV coating can't be written on with pen, but Matte can. Ask our team if you have questions on Coating Types.
Discover extraordinary metal business cards created for you in NYC
With over 20 years experience in print, our bespoke metal business card service is like no other. Finest quality materials, fast turnarounds & exceptional results are just the beginning.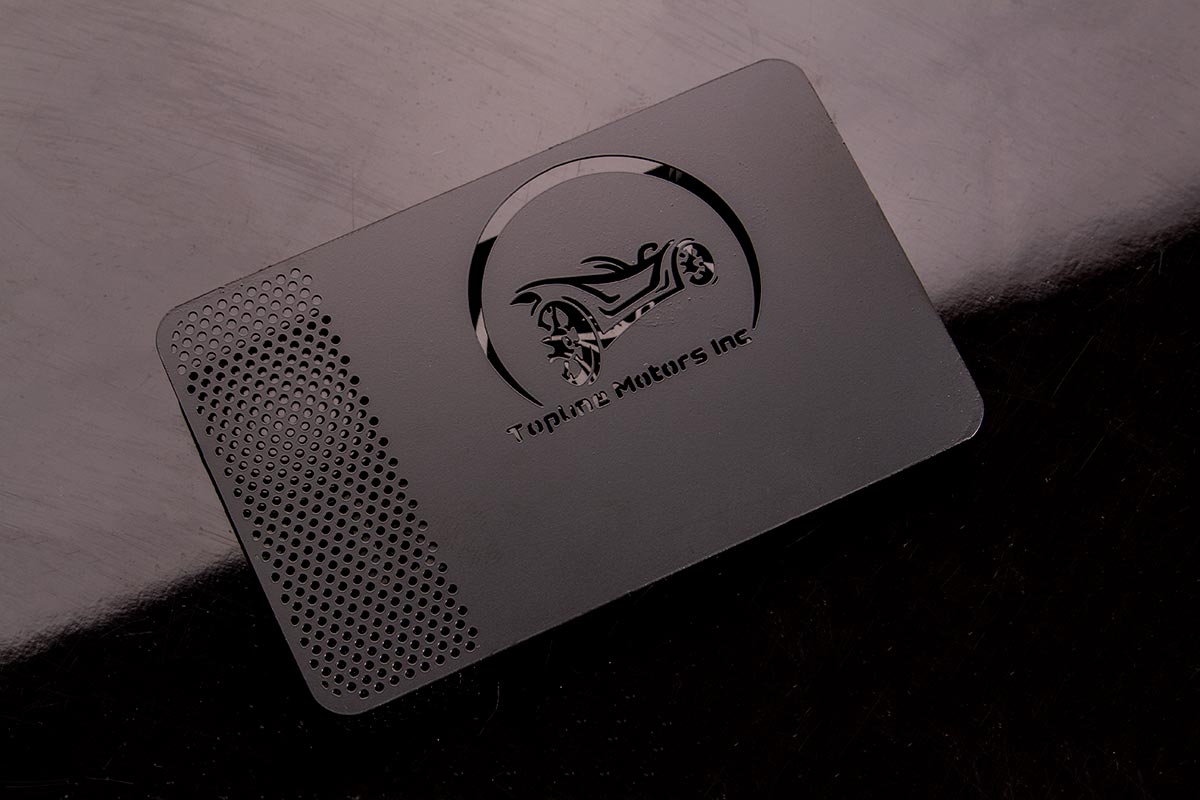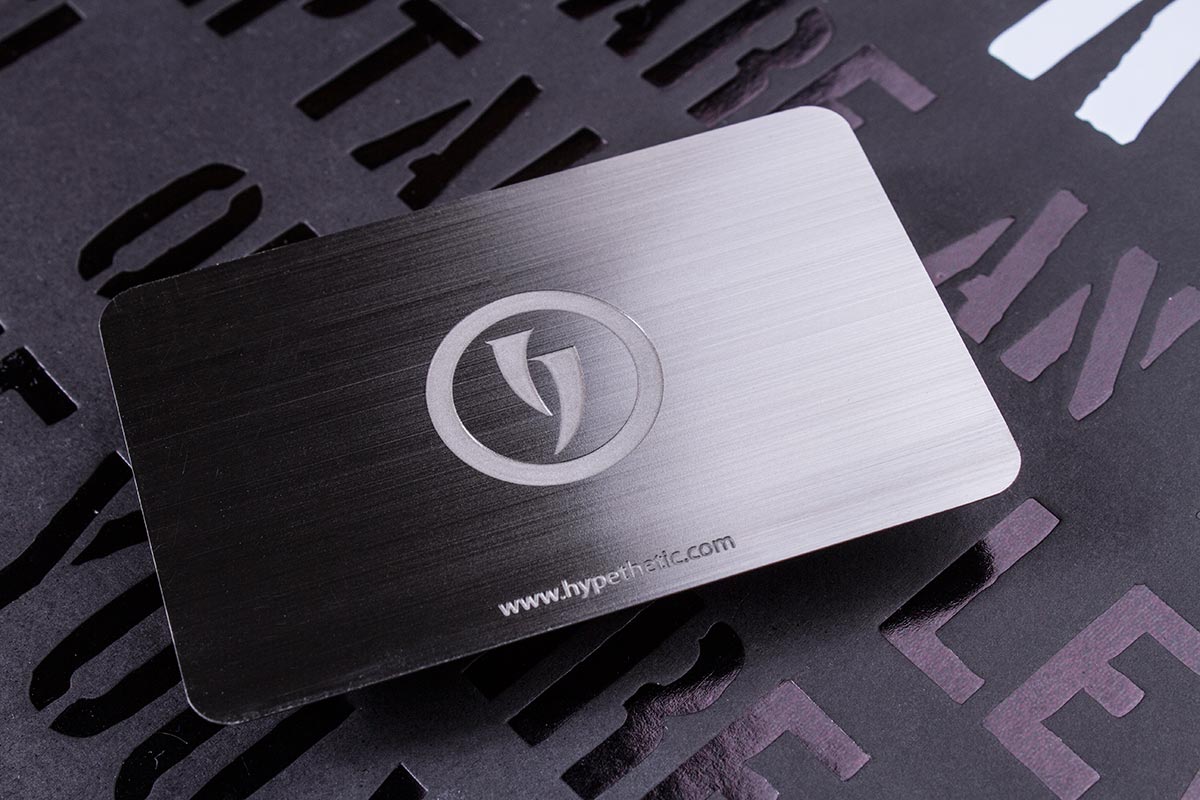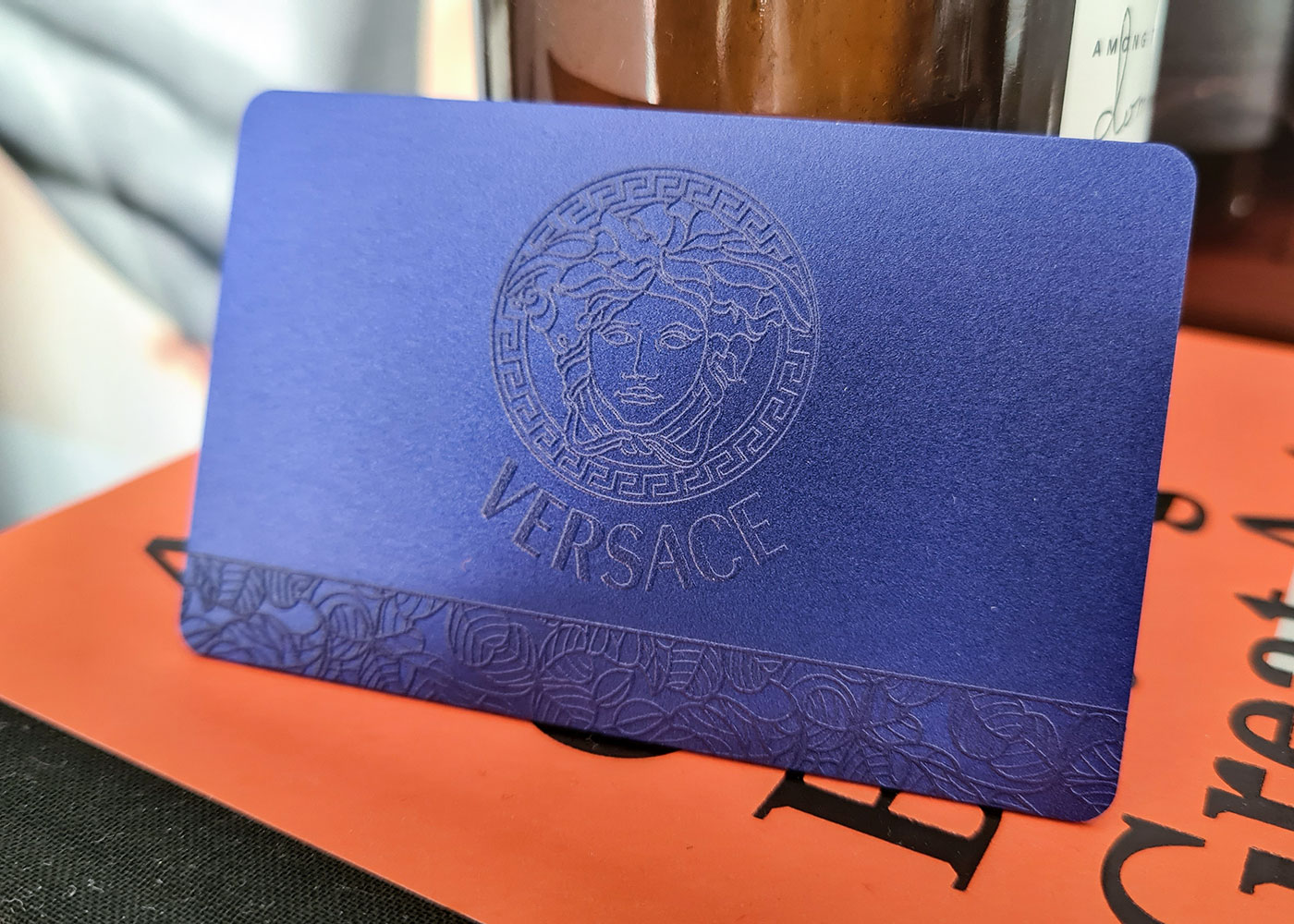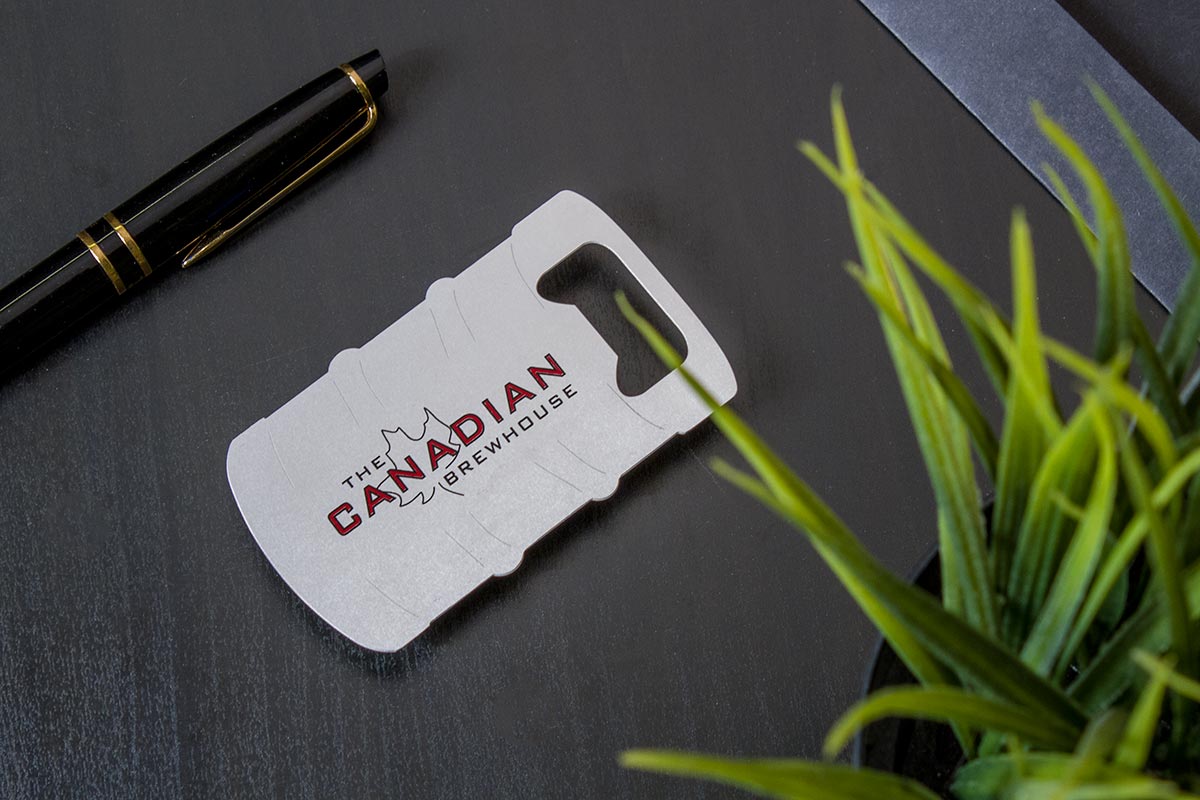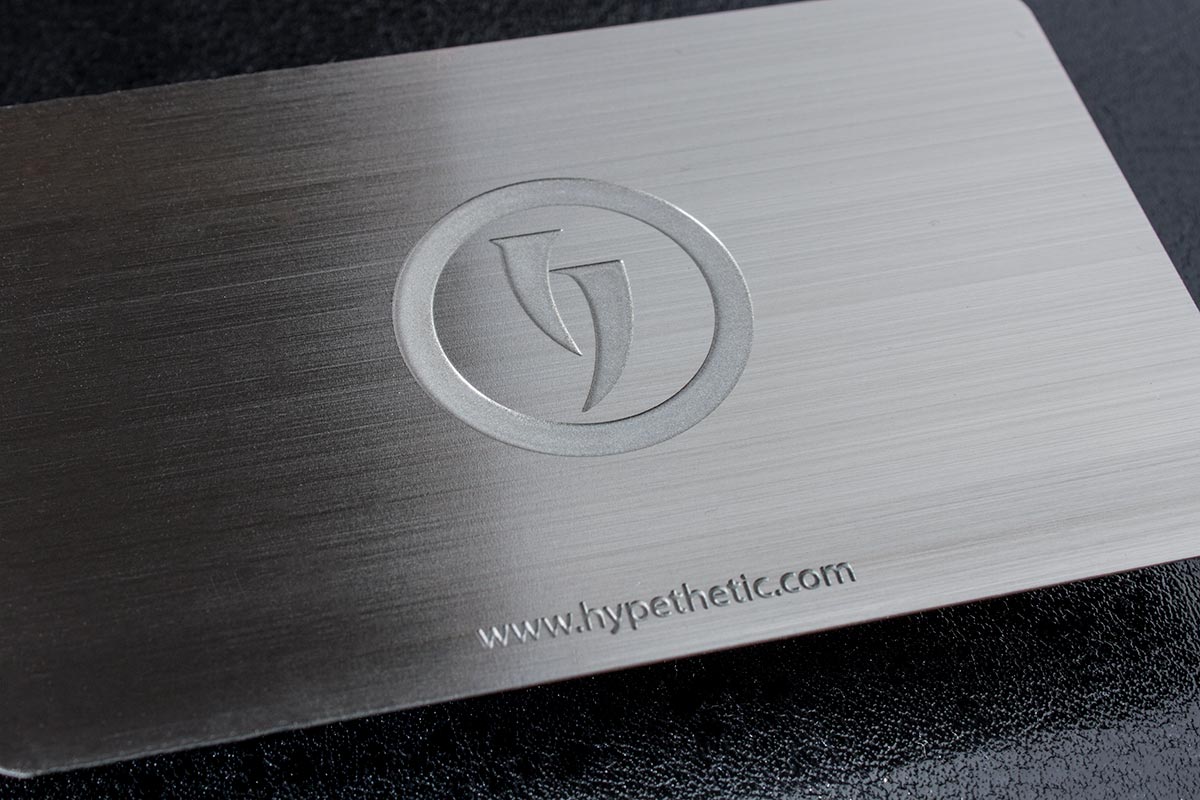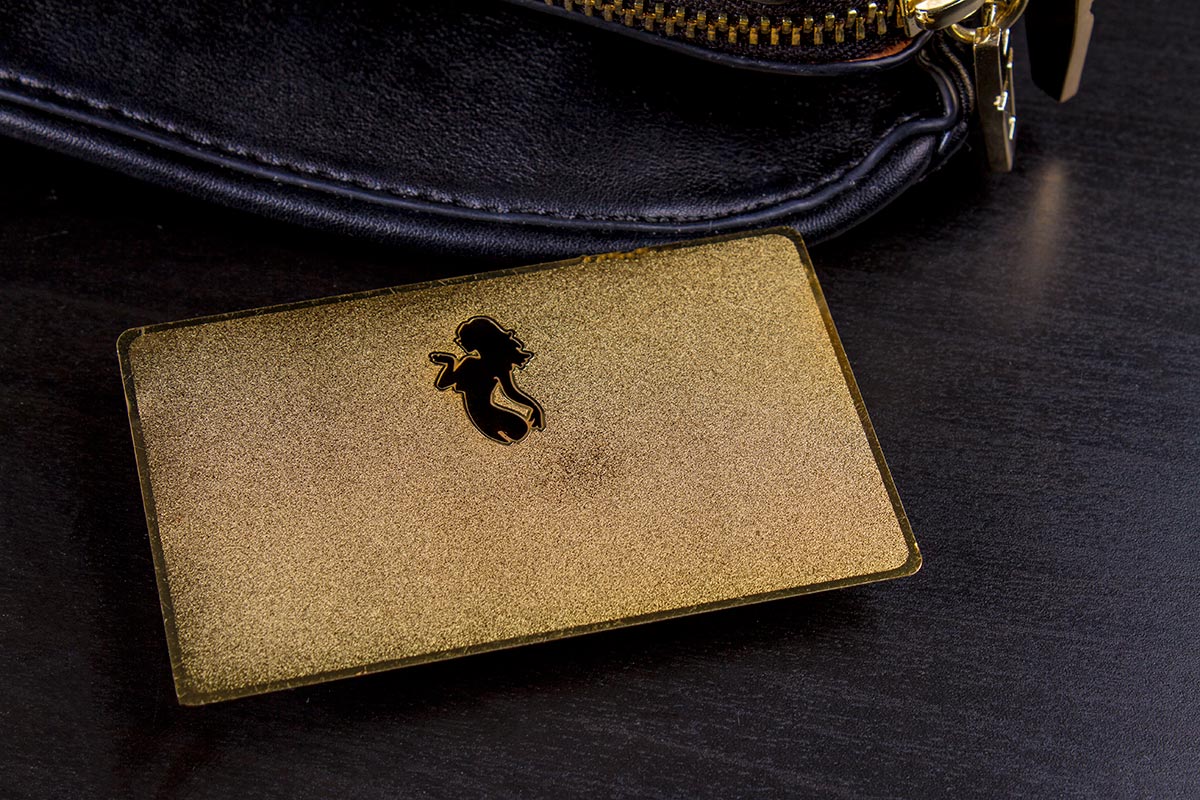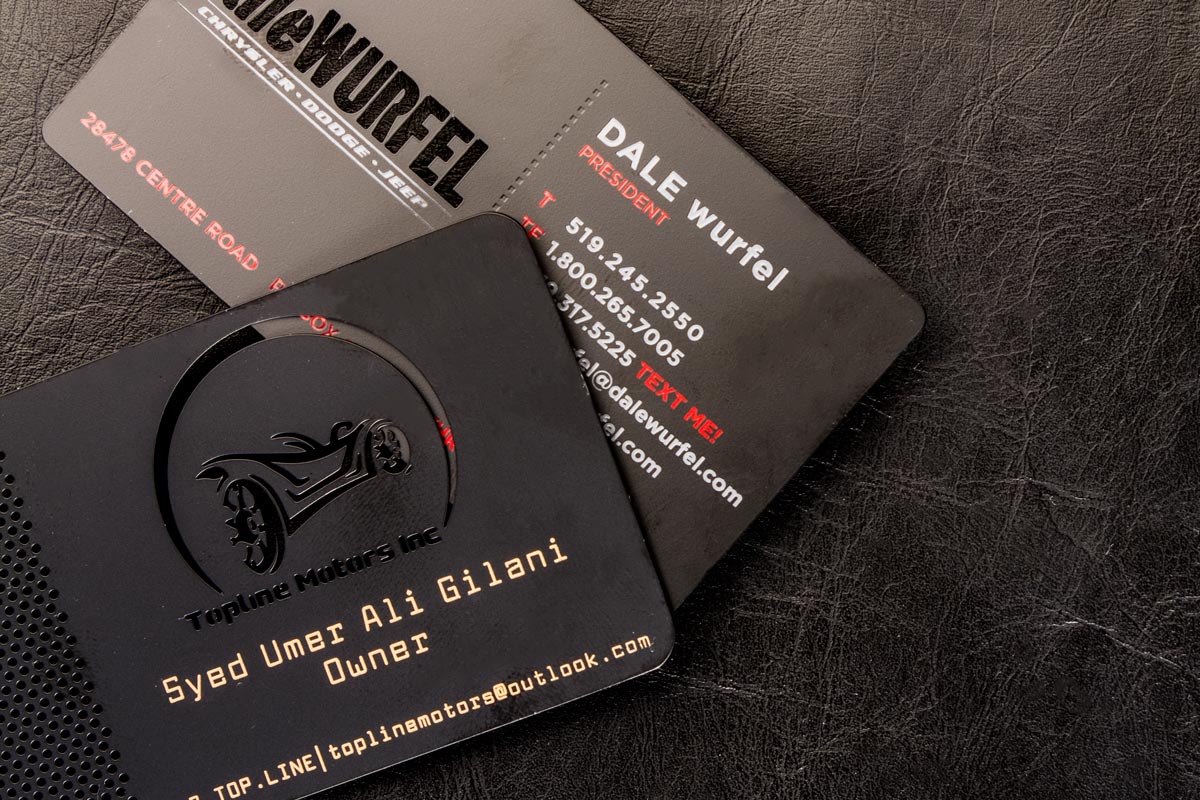 Unique Printing Effects
Exclusive to our metal business cards.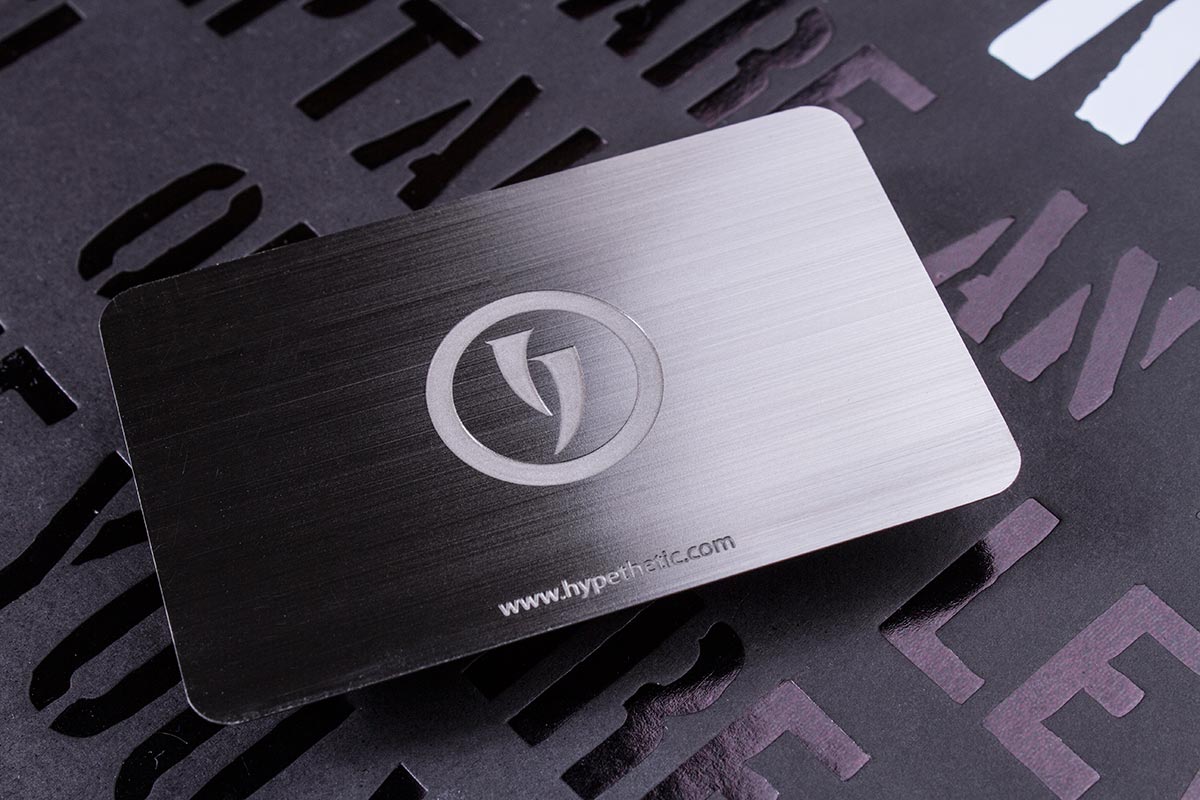 Etching
Etching is exclusively available on our metal cards. When applied on our stainless steel cards, it gives them a slightly recessed appearance and a matte surface. If used in conjunction with a spot color, it is a lovely and luxurious finishing for details and designs on metal cards, and it is very eye-catching if used with spot-colors.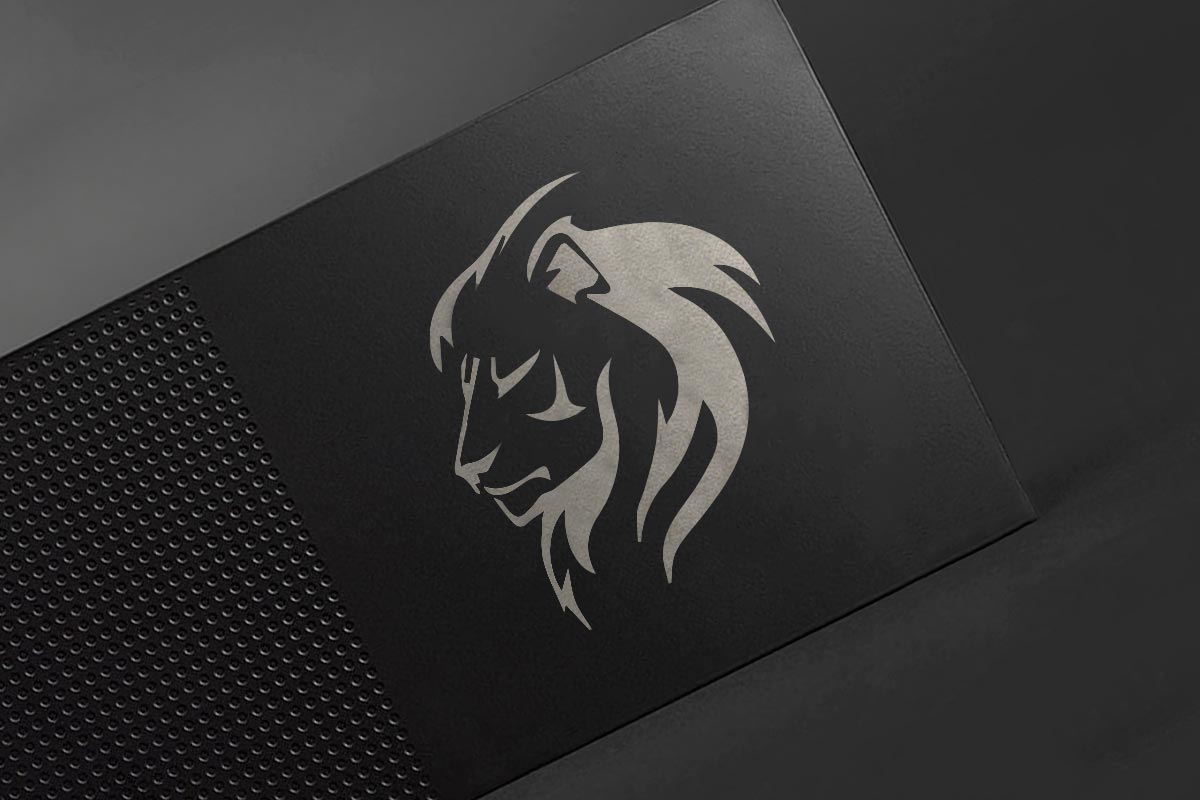 Laser Engraving
Laser engraving produces a finish that is truly one-of-a-kind. A laser, which is used most commonly on our metal cards, burns away the desired design, creating an interesting finish with varying colors depending on where the surface has been carved off. The completed result, for example, on our black duplex uncoated card materials, gives the appearance of a deep depressed 'bronze' finish. On our stainless and gold metal cards, you will see a silver finish, and on our black metal cards, you will see a bronze finish.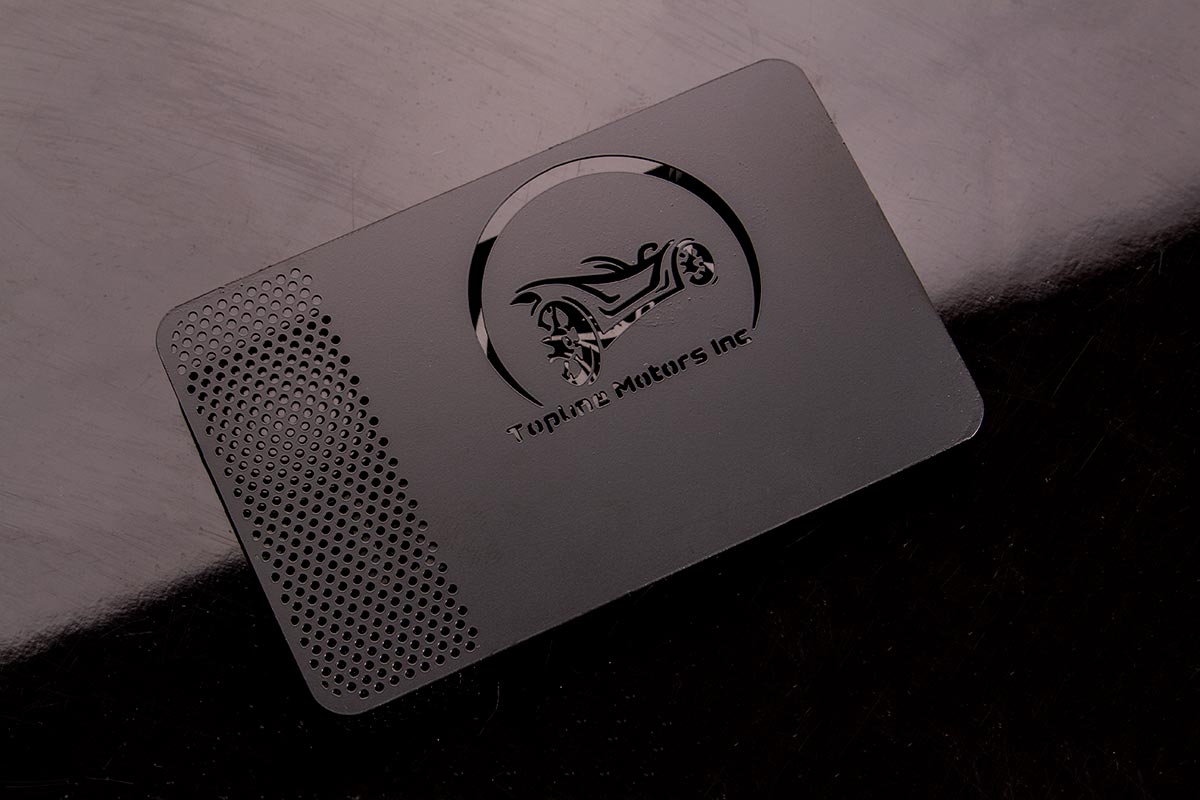 Cut-Through Die Cutting
Cut through die cutting allows you to create one-of-a-kind adaptations for your cards. The ability to cut accurately and elaborately through our metal cards allows for the creation of both basic and complicated designs, resulting in an eye-catching and attractive final product. Use it to add decorations to the inside of your card design, or to give your cards rounded corners or a unique form.
Spot Coloring
Spot coloring is a technique that allows for the addition of bright solid colors on metal cards. If possible, spot coloring should be used in conjunction with etching for the best results, while it can be used on its own with the correct design. Spot color is a great way to give your metal card designs a distinctive look or a special hue.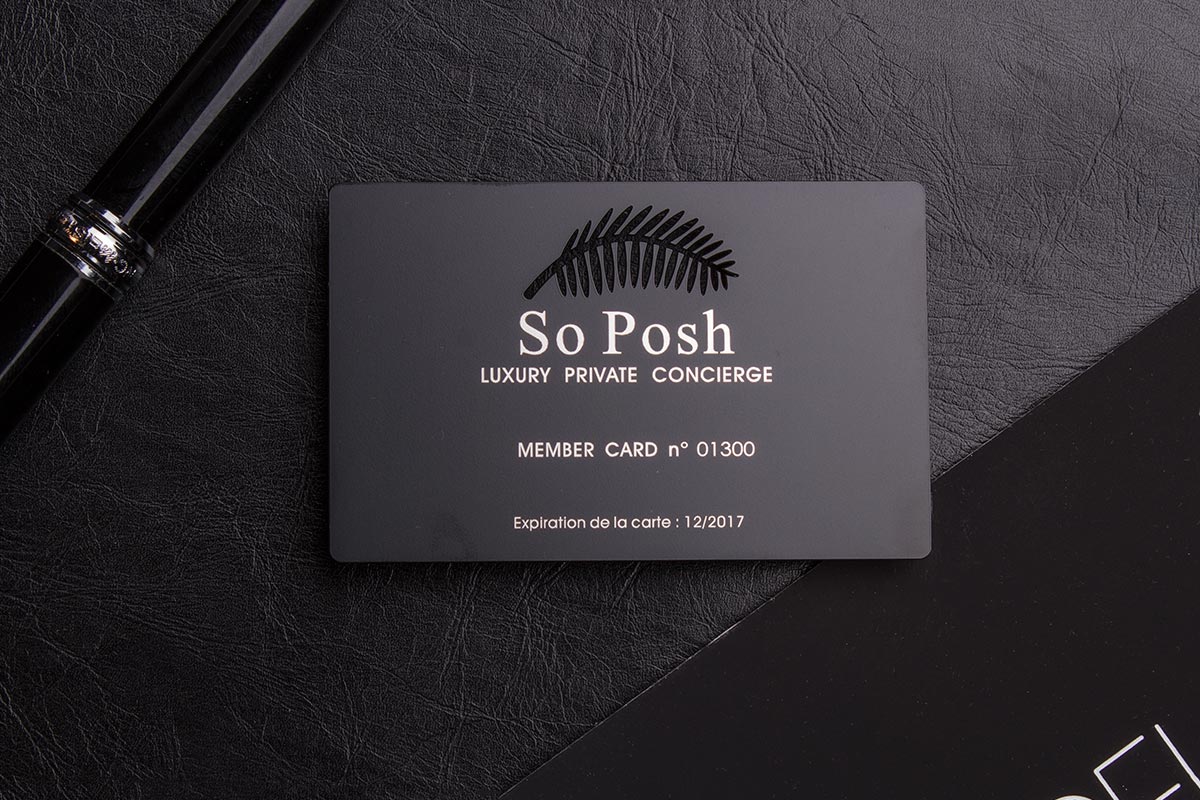 Variable Data
Variable data enables for the inclusion of unique details on each card that are distinct from the others. Business cards for more than one individual with the identical logos and address details, or membership cards with each card having its own unique membership number. A variety of variable data is accessible on our metal cards, and it can be laser etched or applied in one color using a spot color.
Frost & Prism Finish
Our distinctive frost or prism front finishing, which is only available on our luxury black metal card collection, results in a lovely textured and finger print resistant finish that is both elegant and durable. When using prism finishing, you may create micro geometric patterns on the card, whereas frost finishing creates a faint texture all over the card. Our luxurious black metal card collection, available in prism or frost finishes, makes an elegant and dramatic statement.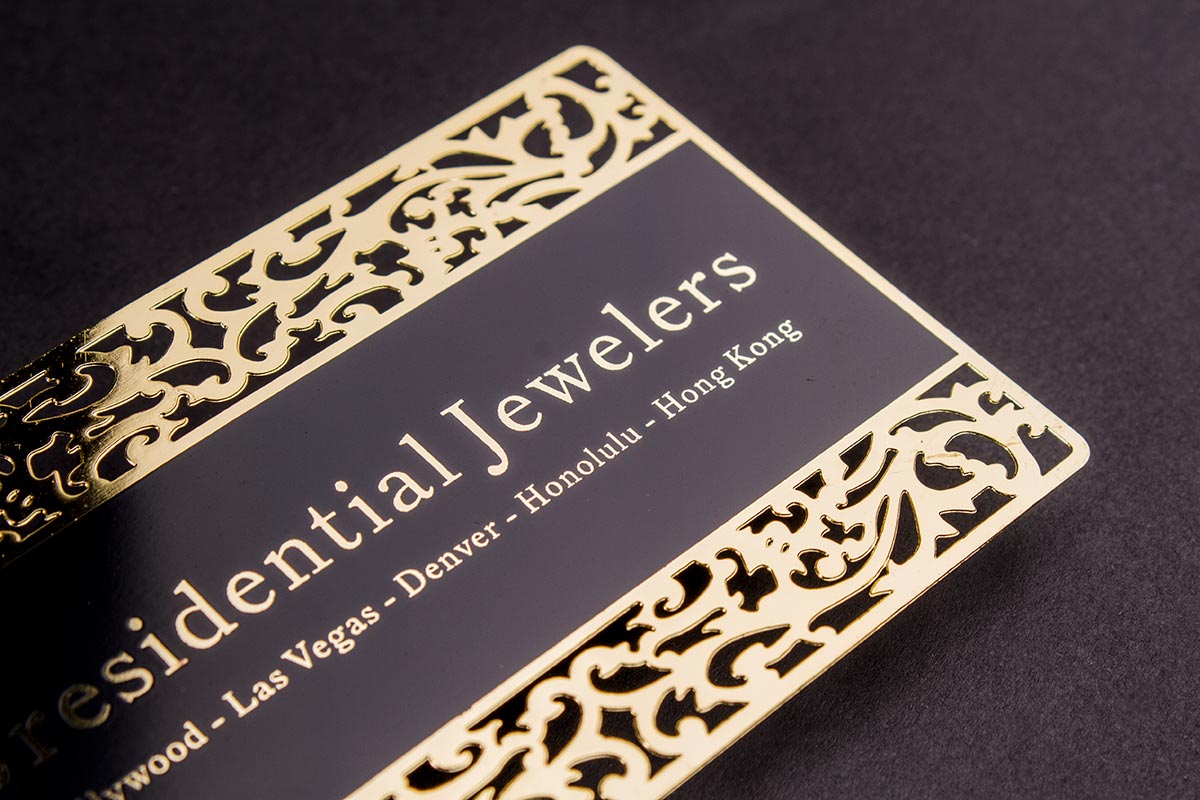 Mirror Finish
Our gold, rose gold, and stainless steel metal cards have a delightfully sumptuous feel thanks to the use of mirror finishing, which creates a highly shiny and polished surface that reflects light brilliantly. The final product is elegant and beautiful, thanks to the use of mirror finishing.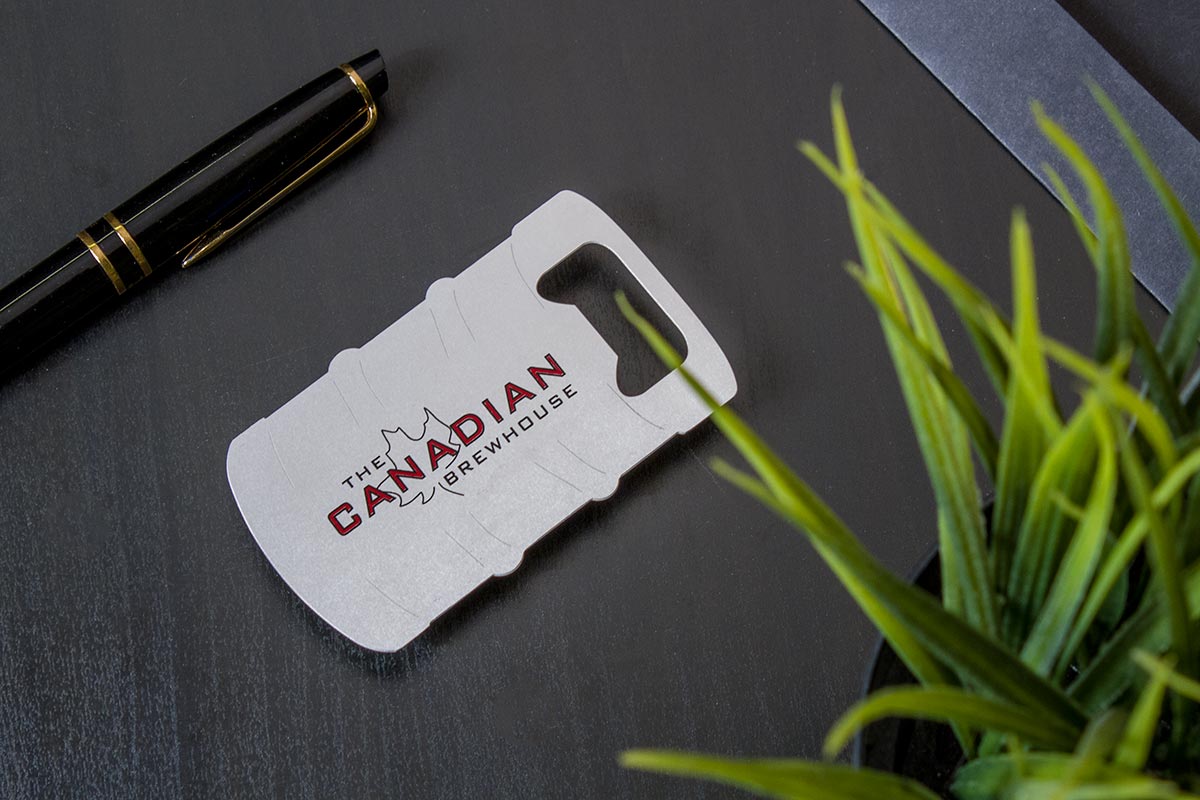 Original Finish
Our stainless steel metal card material has a unique polish that distinguishes it from the competition. It is not as reflective as mirror finishing, but it does have a distinctive 'metal' appearance and an attractive sheen to it that makes it stand out. It has a similar appearance to the finish seen on most high-end stainless steel appliances and tools.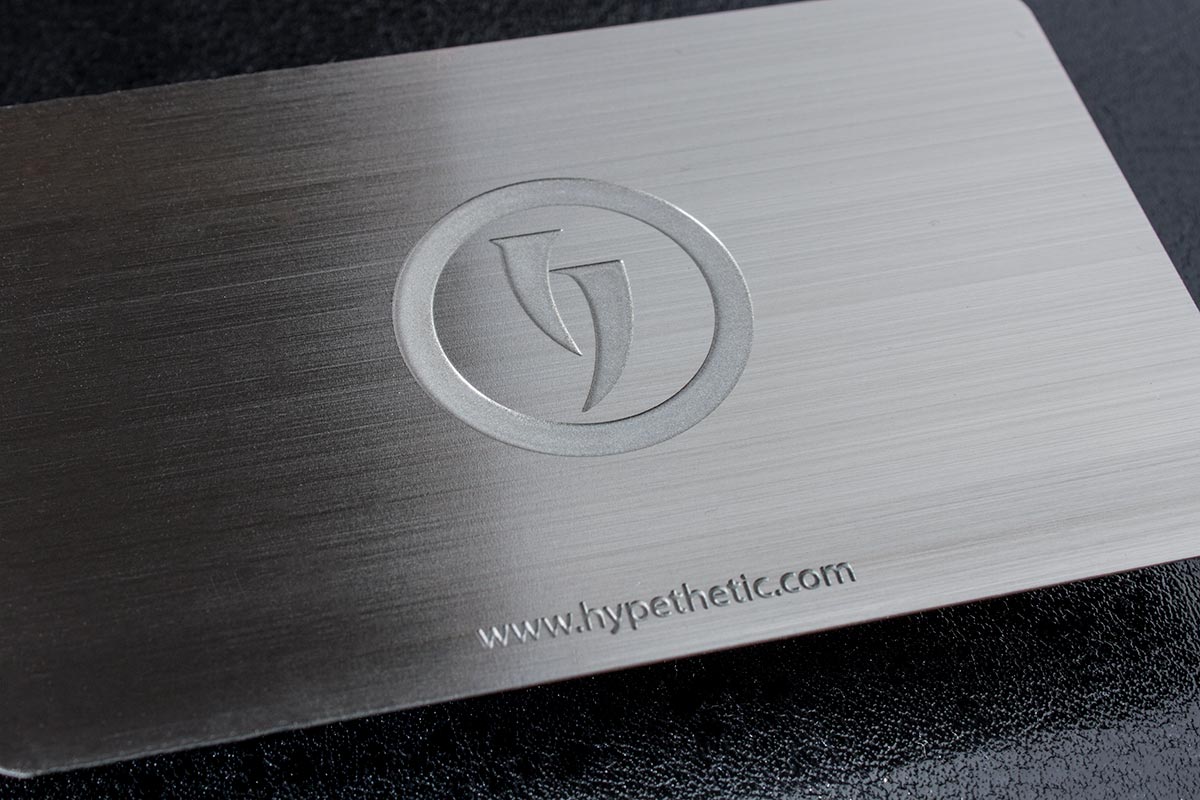 Brushed Finish
Our metal card assortment includes three different types of finishes, the third of which is brushed. This finish produces a very delicate linear brush pattern across the surface of the card that has not been etched. Cardstock with huge quantities of etching or large amounts of un-etched surface are the best candidates for this technique.