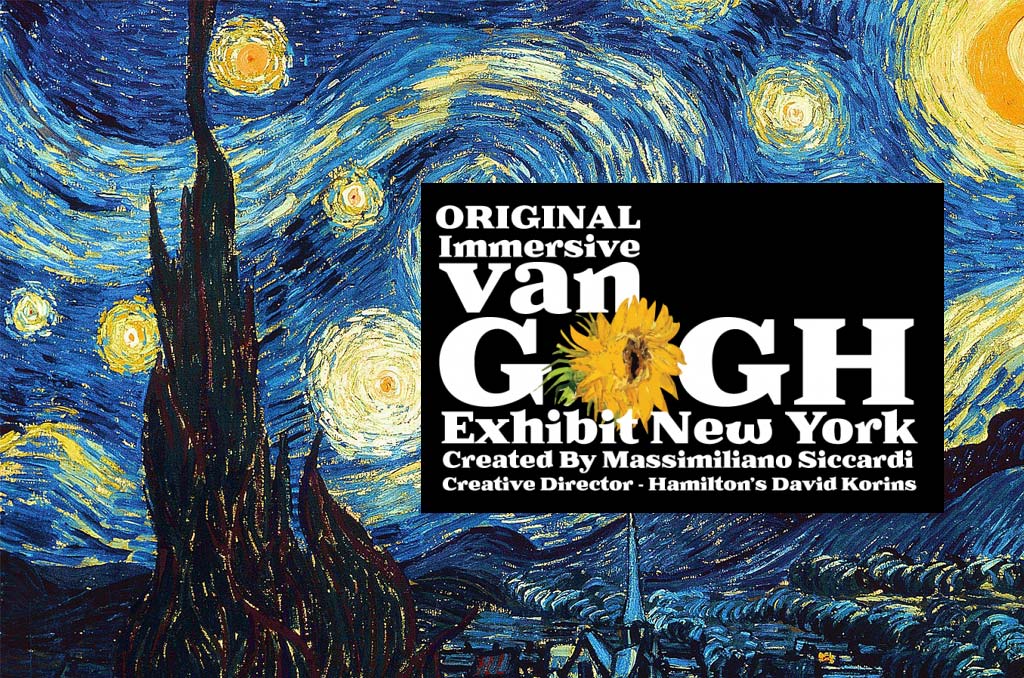 One of the hottest tickets in NYC this summer was the Immersive Van Gogh NYC Exhibit happening on Pier 36. This huge, immersive artshow is currently touring around the world and has sold over 2 million tickets. For the New York show, we worked with the Exhibit team to print and deliver their large format marketing campaign including 90,000 posters and 7,000 postcards.
Delivering jobs at this scale is possible due to our investment in the latest printing technology. We printed these posters on our HP Indigo digital presses which is a state-of-the-art press capable of 6,000 sheets per hour output with vivid and dynamic colors. Machines like these are one of the reasons we are known for our same day printing service in NYC.
The full job requirements for this project were:
24″ x 36″ 10pt 4/0 Posters
(Matte & Aqueous Coating)
18″ x 24″ 8pt 4/0 Posters
(Matte & Aqueous Coating)
36″ x 11″ 8pt 4/0 Posters
(Matte & Aqueous Coating)
9″ x 4″ 16pt 4/4 Postcards
(Gloss AQ / Matte double sided)
What is the Immersive Van Gogh Exhibit in New York?
The Immersive Van Gogh Exhibit was developed by Italy's Massimiliano Siccardi, a world-renowned maestro of digital art who has been pioneering immersive exhibits in Europe for the last 30 years. Over 2 million people have viewed his spectacular works in Paris.
This fascinating digital art show combines state-of-the-art technology, dramatic narrative, and world-class animation with the assistance of 60,600 frames of video, 90,000,000 pixels, and 500,000+ cubic feet of projections. It provides visitors with a once-in-a-lifetime chance to "walk inside" and see Van Gogh's amazing post-Impressionist paintings like never before. Immersive Van Gogh has been a box office hit. It sold out its run in Toronto, has sold out and had its run extended in Chicago, and will debut in San Francisco in March with a sold-out first month. In the first week of sales for the upcoming May launch in Los Angeles, nearly 80,000 timed-entry tickets were sold. Over half a million tickets have been sold in total.
Critics all around the globe have praised Immersive Van Gogh. "Entire rooms throb with images and emotional resonance," according to the Chicago Tribune, and "the mind-blowing visuals brings van Gogh's greatest work to life — including Sunflower, Irises, and The Starry Night — for a cathartic and liberating experience," according to the Toronto Sun. "I wondered: might projections of paintings on walls and floors be thrilling?" said Debra Yeo of the Toronto Star in her article "Immersive Van Gogh ups the emotional ante." The show "cleverly welcomes innovation," according to the Washington Post, and has been called a "totally new way of experiencing art" by CTV and a "blockbuster digital experience that has caught the art world by storm" by Artnet News.