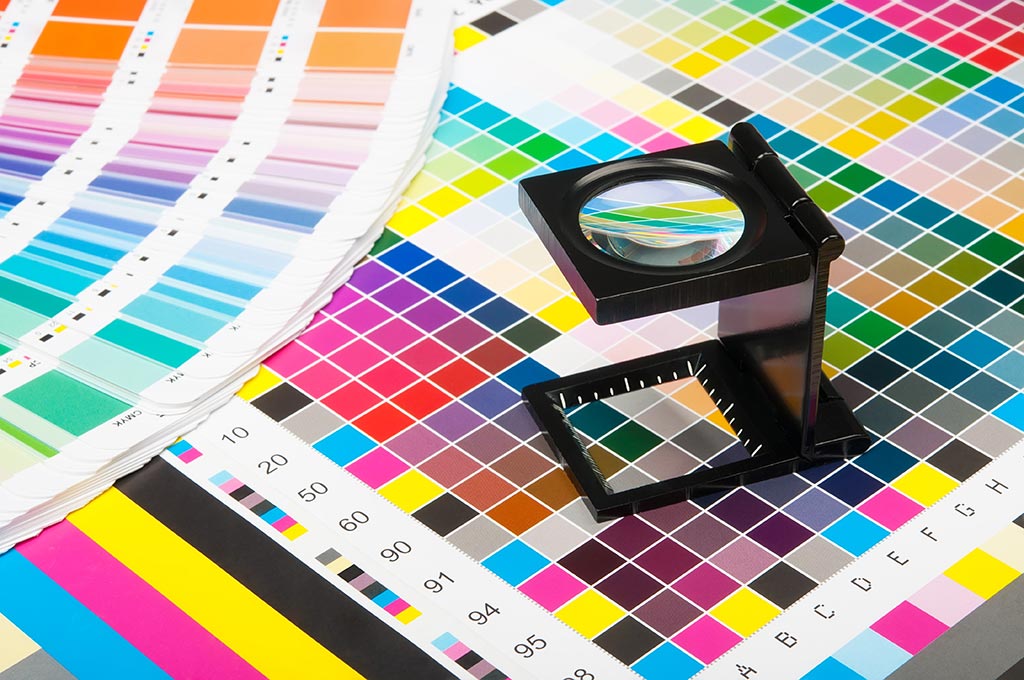 No matter what kind of print marketing you produce, be it banners, brochures or plastic cards, it is important to understand the advantages and disadvantages of basic printing technologies. Offset and digital printing are the two most common printing processes and continue to set the standards for productivity, reliability and industry value. In this article, we will take a closer look at offset and digital printing and help you choose the most appropriate option for your specific printing task.
Offset Printing
Offset printing is the main method of industrial printing and is widely used to manufacture products such as key labels, envelopes, posters and brochures. Offset printing has changed relatively little since the introduction of the first steam printer in 1906, and printing technology is characterized by excellent image quality, high productivity and economy.
In offset printing, a "positive" image containing text or an original work of art is formed on an aluminium plate and then covered with ink before being transferred or "offset" printed on a rubber cylinder. From there, the image is transferred to the press sheet. Using oil-based inks, offset printers can print on virtually any material as long as its surface is flat. The printing process itself involves applying ink to a predetermined surface on which a layer of colored ink (cyan, magenta, yellow and black) is applied to each blanket cylinder. In this process, an impression is formed on the surface of the page, because each colored cylinder passes through the substrate. Most modern printing machines are also equipped with a fifth ink applicator, which is responsible for the final coating of the printing page, such as lacquer or special metallic ink.
Offset printers can print in monochrome, bicolor or full-color mode and are often configured for duplex printing. At full speed, a modern offset printer can produce up to 120,000 pages per hour, making this method an extremely economical solution for anyone planning a large format printing project.
Offset rotation can often be hindered by the make-up and cleaning processes that occur between print jobs. To ensure color accuracy and image quality, the printing plates need to be replaced and the ink system cleaned before printing. Whether you are printing a standard design or have worked with us before, we can reuse existing plates for reprinting, reducing delivery times and significantly reducing costs.
Digital Printing
Digital printing represents 15% of total print marketing and is one of the fastest growing printing processes in the market. Improvements in technology and image quality have made digital printing an increasingly important printing technology. Economical, versatile and economical, digital printing is ideal for urgent jobs, short runs and individual print projects.
Digital printers are available in inkjet and copier versions and can print on virtually any type of substrate. Digital inkjet printers apply small drops of ink to the media with ink heads, and photocopier printers work by transferring toner, a variety of polymer powders, to substrates prior to media infusions.
Digital printing is widely used to produce small series of promotional materials, including markers, brochures, labels, postcards, postcards and wristbands. More recently, however, in an effort to reduce the cost of small-scale projects, some large-format printing applications, such as banner and poster displays, have begun to be printed using large-format ink jets.
With digital printing, the file containing the project is processed by a bitmap image processor (RIP) and then sent to the printer in preparation for printing. Compared to offset printers, digital printers require virtually no service for or between print jobs and therefore provide faster processing time than offset printers. Today's high-tech digital printers can also connect, staple or stack online printing projects, further reducing the cost of digital offset printing. Overall, digital printing is an excellent option for high quality printing in short runs, but offset printing remains the best option for most large-scale printing projects.