Colored Edge Business Cards
Our painted edge business cards are a one-of-a-kind detailing effect where the edges of your business cards are painted in vivid colors giving them a unique look. Painting edges is possible due to our thick and luxurious 32pt uncoated card stock which results in strong, bold cards which feel heavy in the hands. Custom printed business cards with a tinted border can have a huge impact on your brand. These business cards are available in 14 colors, including gold and other metallic colors for added shine. You can get these cards in the following sizes:
– 2″ x 3.5″
– 2.125″ x 3.375″
– 2.5″ x 2.5″
These premium cards are popular with photographers, designers and other creative professionals who understand the value of stunning, thick business cards. Painting edges on business cards also enhances the image of luxury brands, making them popular in boutiques and stores. Take advantage of bulk printing to save even more on your order. Print up to 1,000 painted edge business cards all ready to ship in only 4 business days. The fastest turnaround in NYC!
Colored edge business cards, also called edge painting, are an optional feature where ink is applied to the edge of your cards. Available in 4 types: custom (CMYK/Pantone), fluorescent, metallic, and foil; adding an edge color will make your prints look more stylish and definitely make them stand out. They are perfect for business cards or beautiful wedding invitations! Your customers will stop and take notice when you hand them a painted edge business card from Printing New York!
The Colored Edge process involves applying ink to the side edges of the card. After selecting the desired thickness of the cardstock, the cardstock surfaces are laminated together to create extremely strong cards, and all the edges are inked. The thicker the paper used, the more effectively the edges are colored. Use these colored borders to contrast with your logo or graphics, or to complement the solid color of your card background.
This colored border will make your customers take a second or even a third look at your card. The thick paper, bright complementary colors, silky look and feel of the card will all help make your brand unforgettable.
Painted edge business cards printing gives your business cards a bold yet fresh look, even when viewed from the side. These business cards have an attractive band of solid color around the edges, giving your business cards and your brand a real cutting edge appeal.
Painted edge cards are more than twice as thick as regular business cards. The 32 pt. thickness is slightly thicker than a credit card and is the heaviest card available. Because of this thickness, the colors are visible on the side, making them easily visible on a stand or stack of business cards.
There are 17 different edge colors available for these premium custom business cards. This includes a wide range of solid and shimmering metallic colors, including red, gold, metallic and more. All painted maple business cards are printed on double-thick uncoated cardstock for a luxurious muted look and a nice weight and feel to your cards.
Thick business cards with colorful edges are popular with creative professionals such as photographers, graphic designers, and anyone who wants a truly exceptional business card. Printing business cards with colored edges is also popular among luxury and boutique brands.
If the front and back of a business card are not enough, there are four more sides to work with: edges. Coloring the edges can be combined with an existing color in the design or can be done in a contrasting tone to add an unexpected splash of color. Such finishing processes can add sophistication to a card design.
Non-metallic Pantone colors use a matte edge finish and metallic colors use a shimmering edge finish. If you want a very shiny metallic look, foil edges will work for you (more on that below). This process is not perfect for everything, but when it is appropriate, it can be an exciting and distinctive detail. Soft, muted colors tend to be difficult to spot, while bright, vibrant colors show up much better. We do not outline the edges of cut-out cards, as the edges tend to "soak up" the ink rather than leave it in the margin. On very soft paper, the ink can rub off, requiring careful handling of the cards and sometimes filing.
When a shiny metallic finish is required, the best method is edge foil. This process may require a longer turnaround time so please contact/contact-us/ our team for more details. There are a number of foil colors available, but gold and silver are the most popular. Nothing is more satisfying than opening a box of greeting cards and seeing a metallic foil edge staring back at you.
Need help with this?
Our expert team is always here to help with any customizations you require.
Available 10am-6pm weekdays by phone, email or livechat.
Call 212.381.2826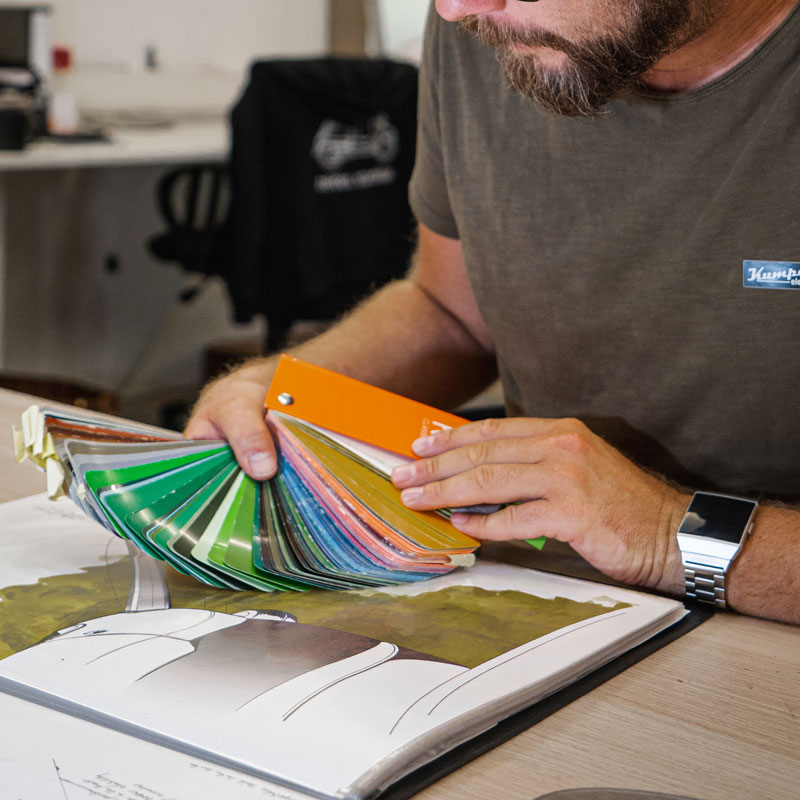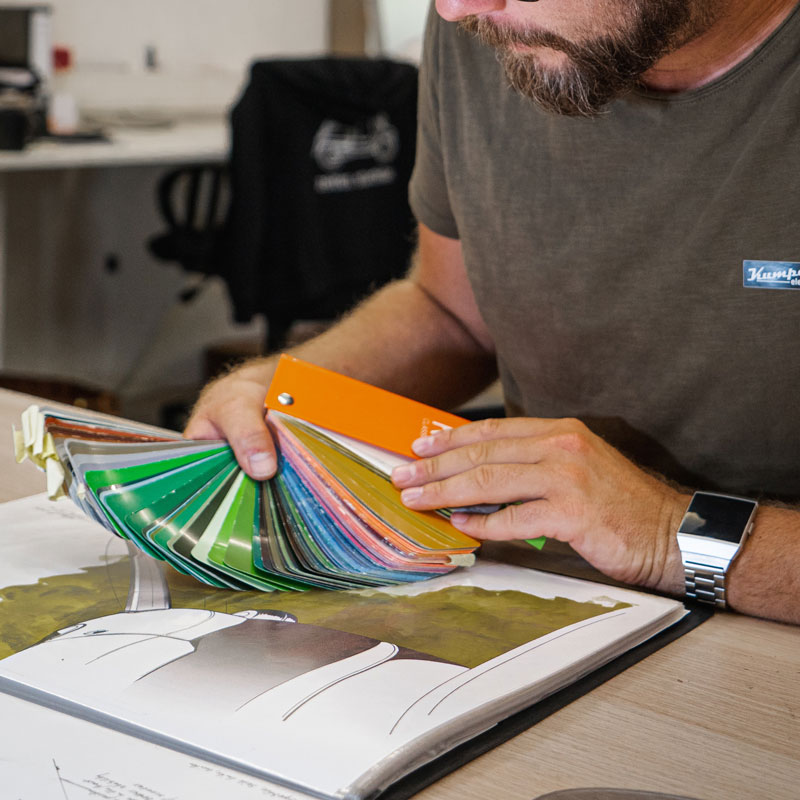 What is CMYK?
In offset printing, the standard color mode used in CMYK. CMYK, or Cyan, Magenta, Yellow & Black represent the four process colours in this mode. When you are creating your files, be sure to check the color mode as programs like Photoshop by default use RBG color, not CMYK. CMYK may look more dull on a computer screen than RGB; more noticeable in large solid color areas.
Accepted File Formats
We require industry standard formats for all uploaded files. We keep quality in mind when we print every job. We accept the following file formats: TIF – JPG – PDF – EPS – PSD. We accept CorelDraw, Pagemaker & Quark or similar files by converting them to industry standard graphic formats like JPG, TIF or PDF.
Rich Black vs 100% Black
Large black areas or fonts bigger than 36 points should use Rich Black which stops areas appearing gray. Rich Black is created with 30% Cyan, 30% Magenta, 30% Yellow, 100% Black. This setup will keep black areas looking rich and bold. For best results with regular body text, do not use Rich Black.
What Paper to Choose?
Paper should be addressed first in your design work. With postcards, the best option is to choose a thicker cardstock instead of a thinner text weight. The difference between these 2 types of paper is thickness. Our text weight is based on pounds and our card stock is weighted by points. Want to feel the difference? Order a Free Sample Kit today.
What is Font Outlining?
We might not have the same fonts on our systems as your computer, so when saving your files in a vector based program (Illustrator, InDesign, Quark, CorelDraw) please outline your fonts. This will convert them to a vector image, will not effect the clarity and will allow us to see the same text as you see on your screen.
Coating Types
We have many coating options at Printing New York. Matte, UV, silk and spot UV. Choose the coating based on your application. For example, if you want to write on your cards with a pen, do not choose UV coating as a pen won't write on it. In this case a matte or uncoated stock coating would suit. Choose UV coating for flyers or banners and our rich silk gives a touch of elegance; 16pt stock a more durable feeling.
Discover beautiful business cards printed in NYC
With over 20 years experience in print, you can be sure you'll arrive with the perfect business card.