Silk Laminated Business Cards with Stamped Foil Printing
Silk laminated business cards with foil stamping?are our most popular business cards. Printed on full CMYK color 16PT card stock, a protective silk lamination is applied to both sides of the card. After this lamination process, the cards can be stamped with your choice of foil color on one or both sides of the card.
Need help with this?
Our expert team is always here to help with any customizations you require.
Available 10am-6pm weekdays by phone, email or livechat.
Call 212.381.2826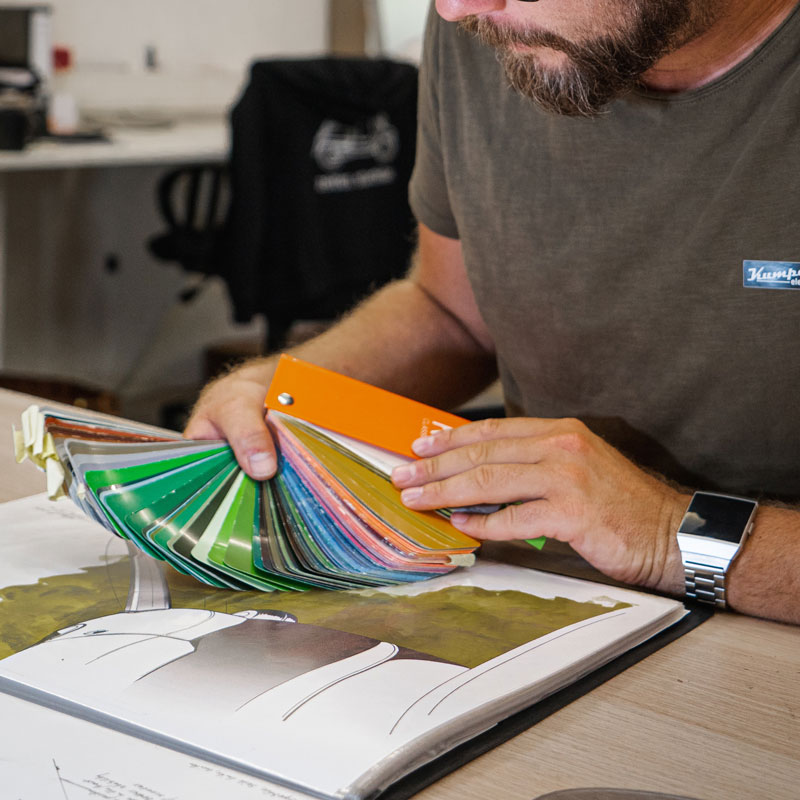 Use CMYK Colors
In offset printing, the standard color mode used in CMYK. When you are creating your files, be sure to check the color mode as programs like Photoshop by default use RBG color, not CMYK.
Accepted File Formats
We require industry standard formats for all uploaded files. We accept the following file formats: TIF – JPG – PDF – EPS – PSD – AI – CDR.
Rich Black vs 100% Black
Large black areas or fonts bigger than 36 points should use Rich Black which stops areas appearing gray. Rich Black is created with 30% Cyan, 30% Magenta, 30% Yellow, 100% Black.
What Paper to Choose?
We offer a wide range of different thickness and texture card stocks. Our text weight is based on pounds and our card stock is weighted by points. Want to feel the difference? Order a Free Sample Kit today.
What is Font Outlining?
We might not have the same fonts on our systems as your computer, so when saving your files in a vector based program (Illustrator, InDesign, Quark, CorelDraw) please outline your fonts.
Coating Types
We have many coating options at Printing New York including Matte, UV, silk and spot UV. UV coating can't be written on with pen, but Matte can. Ask our team if you have questions on Coating Types.
Discover beautiful business cards printed in NYC
With over 20 years experience in print, you can be sure you'll arrive with the perfect business card.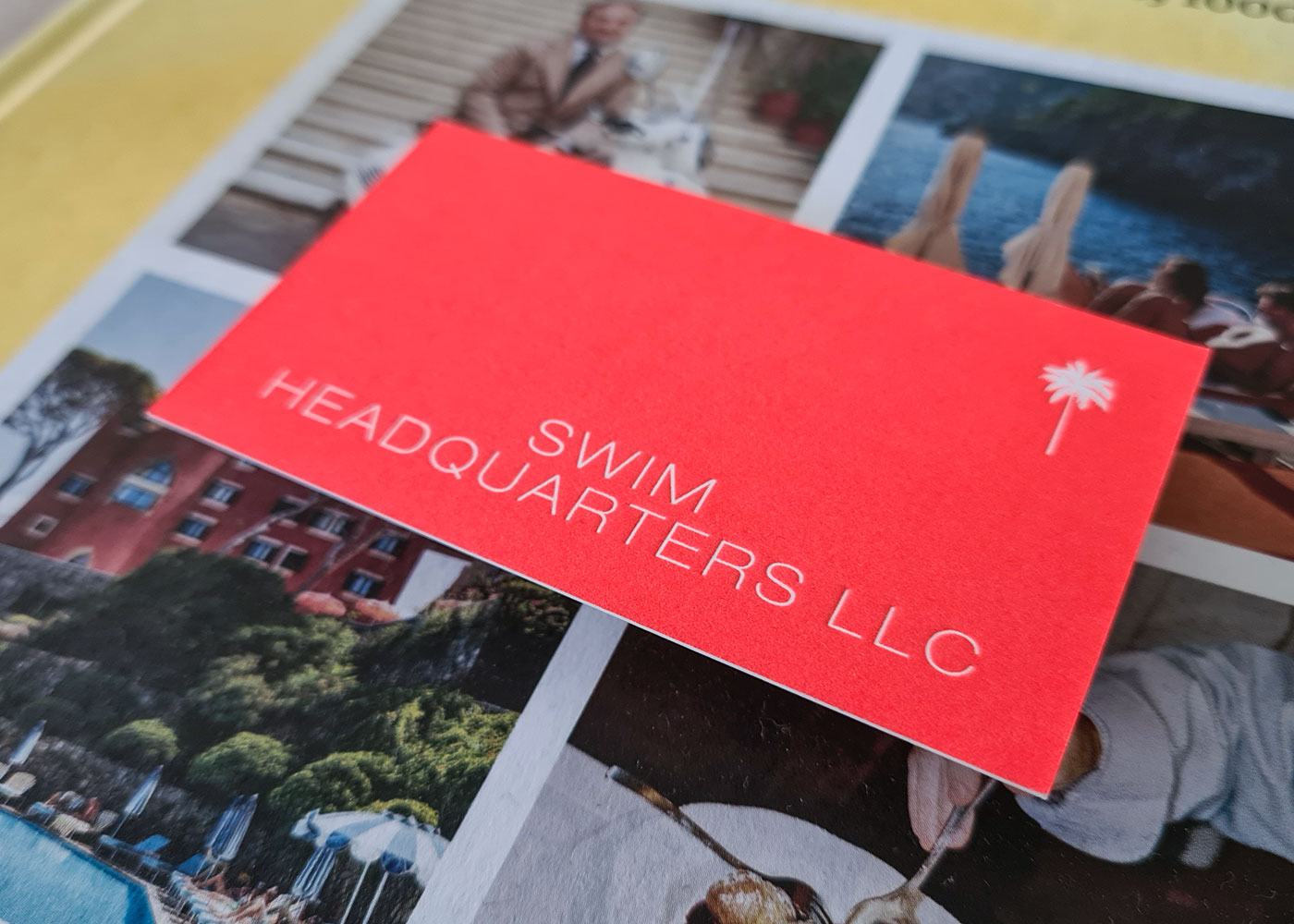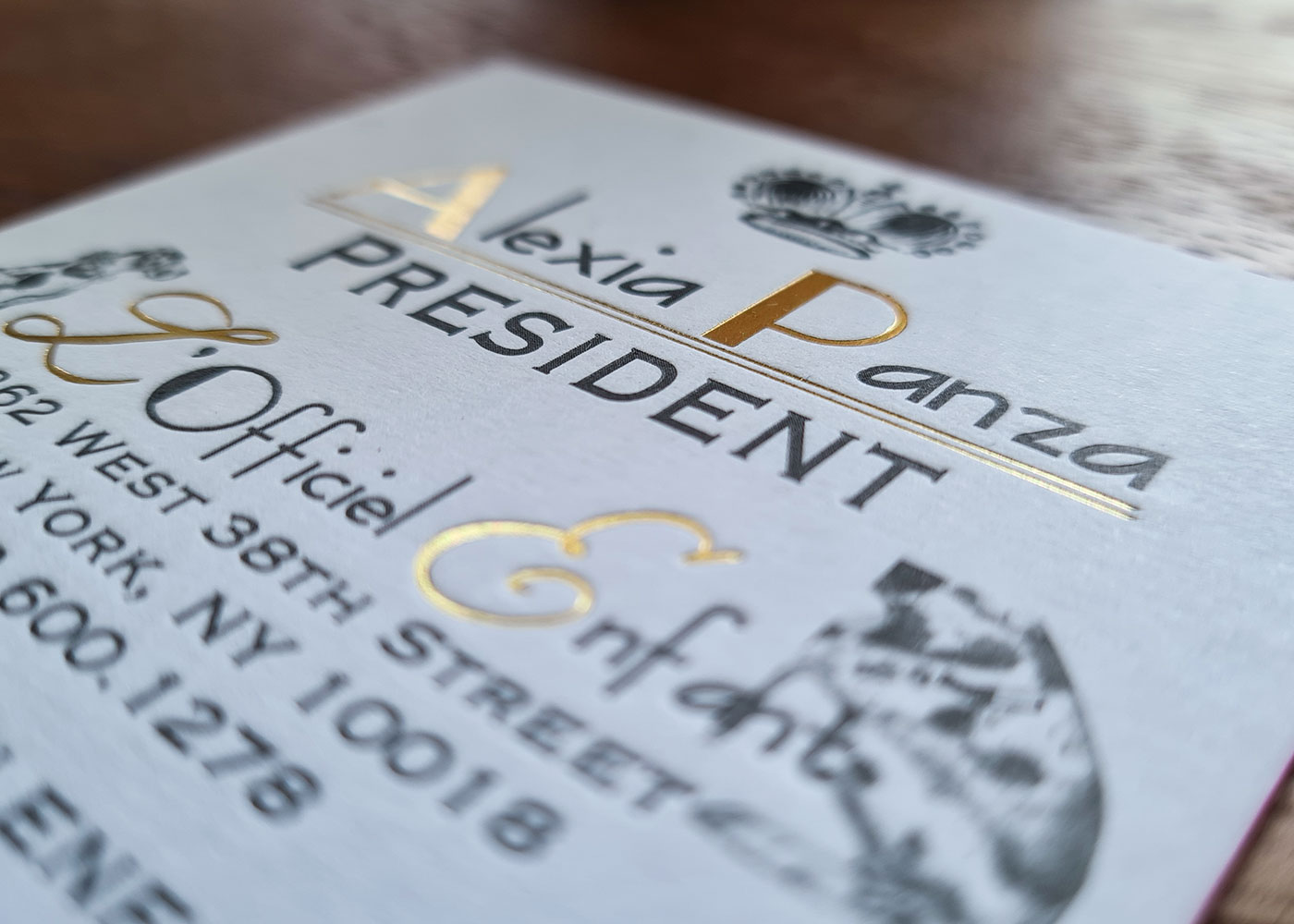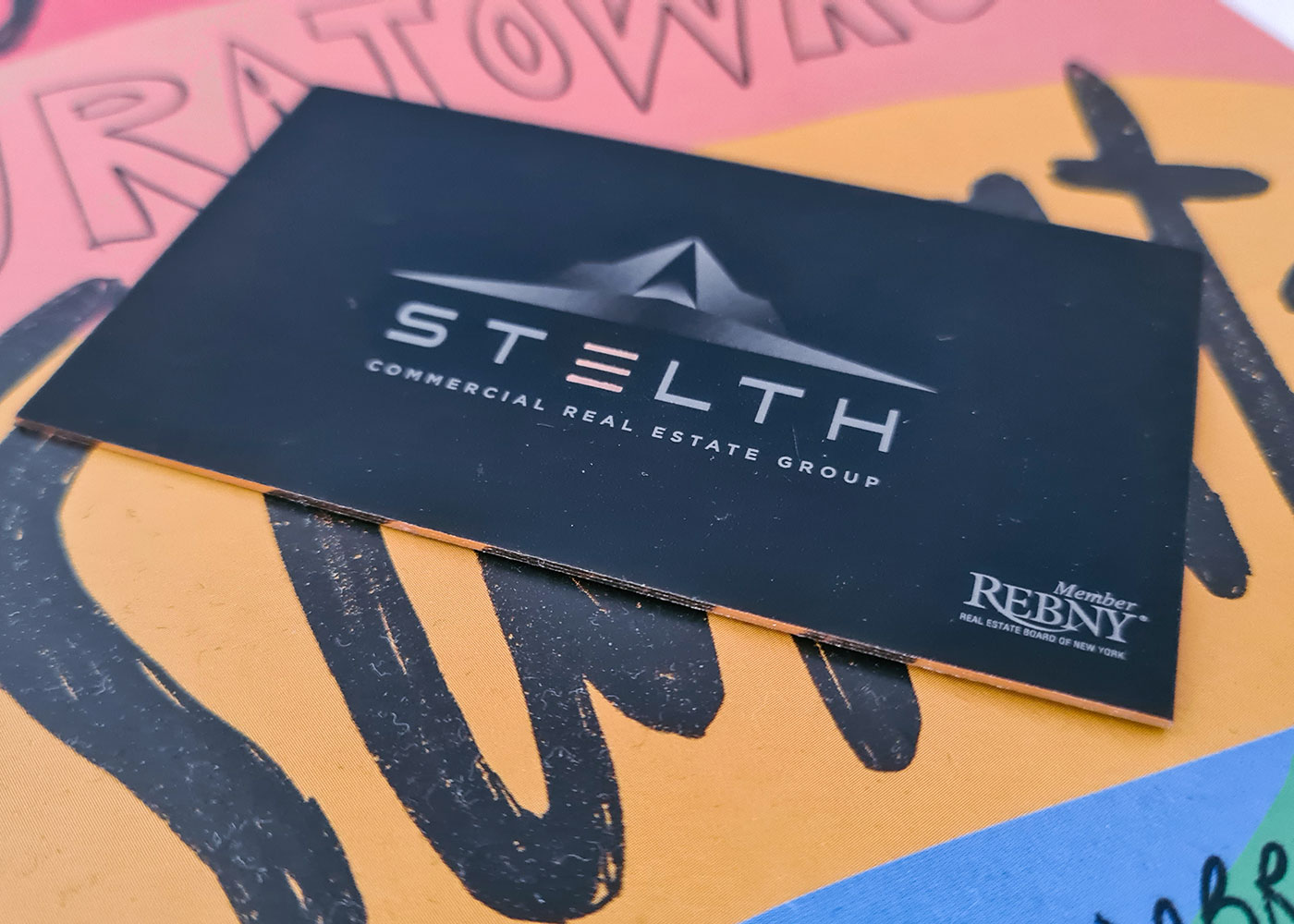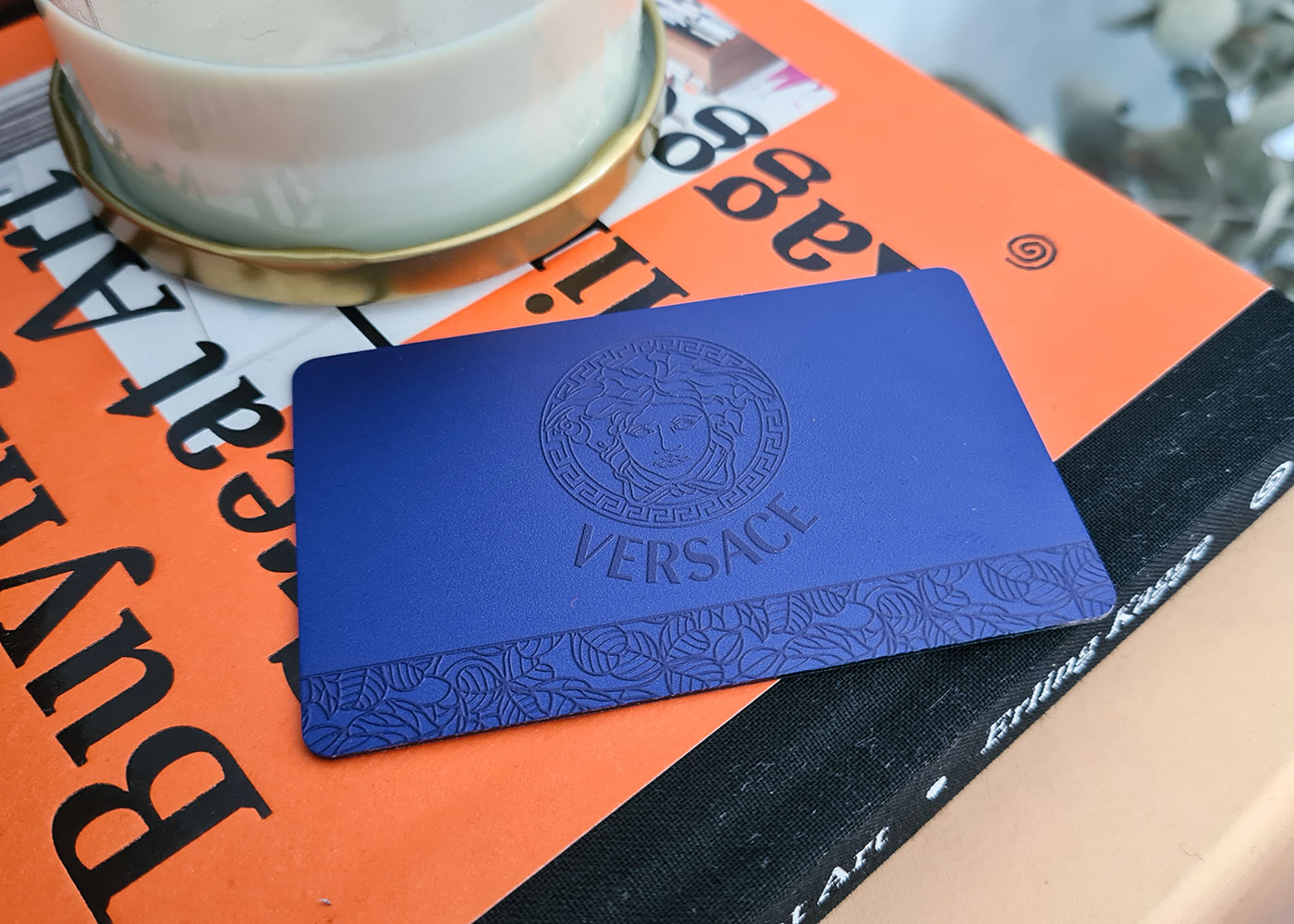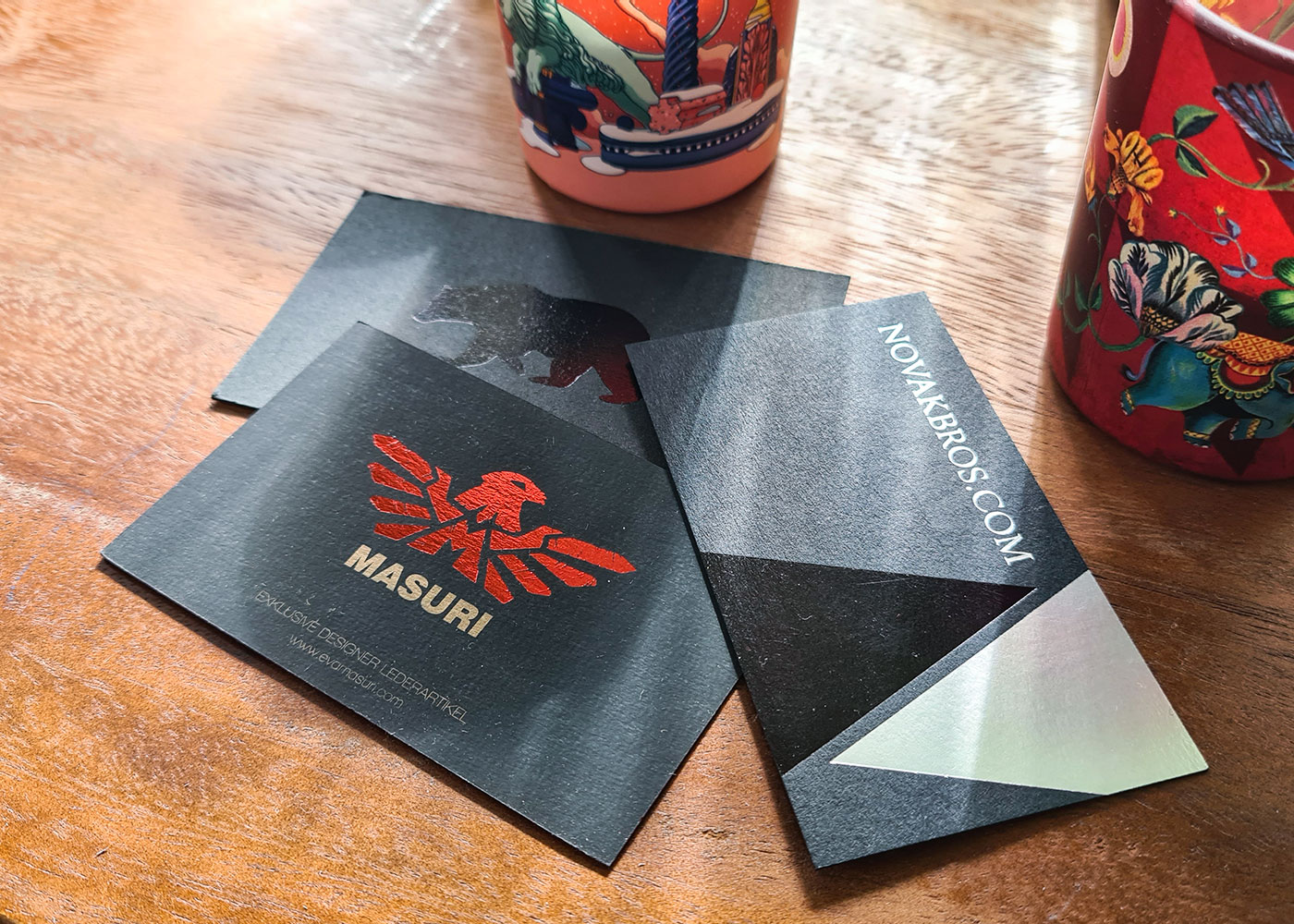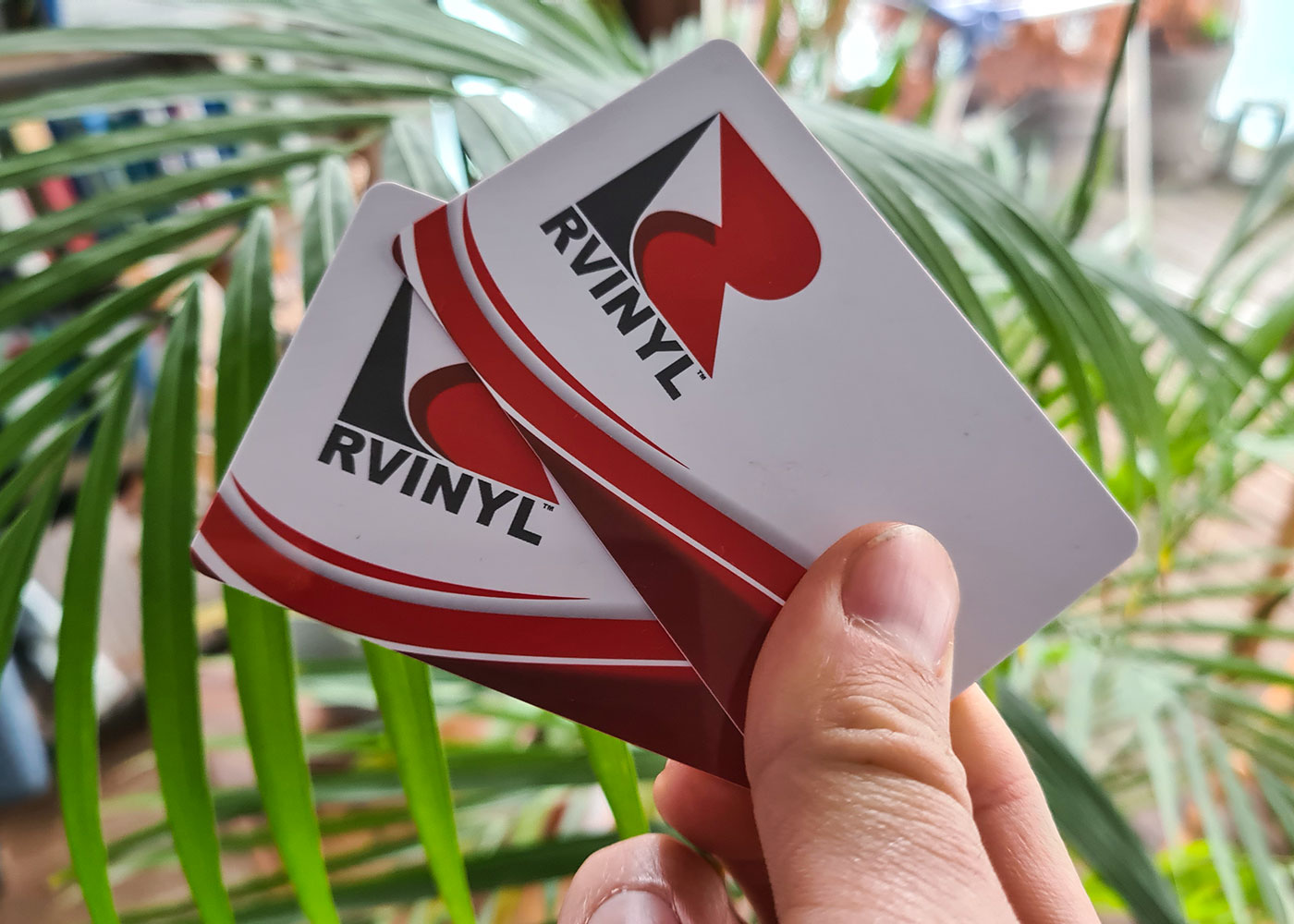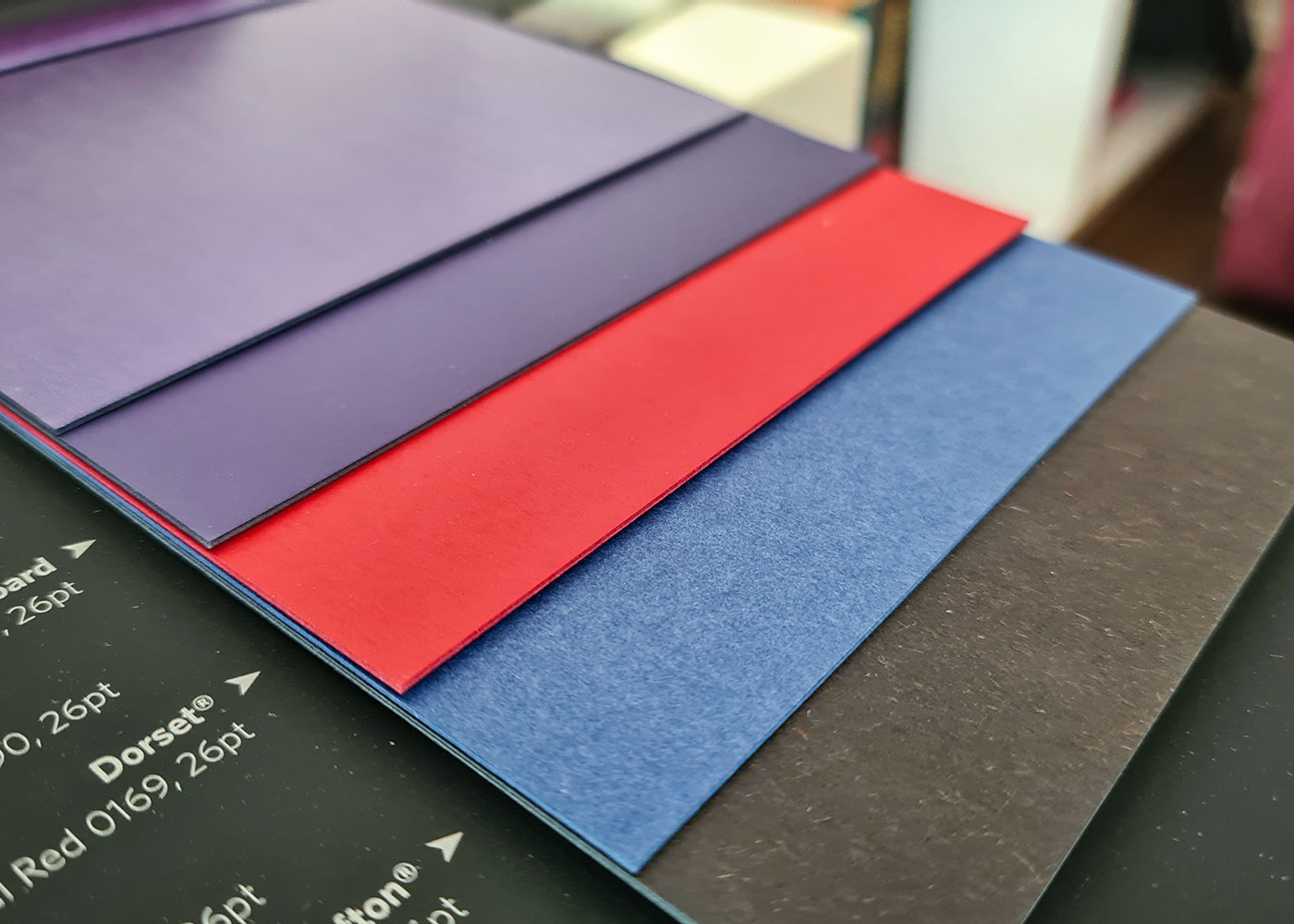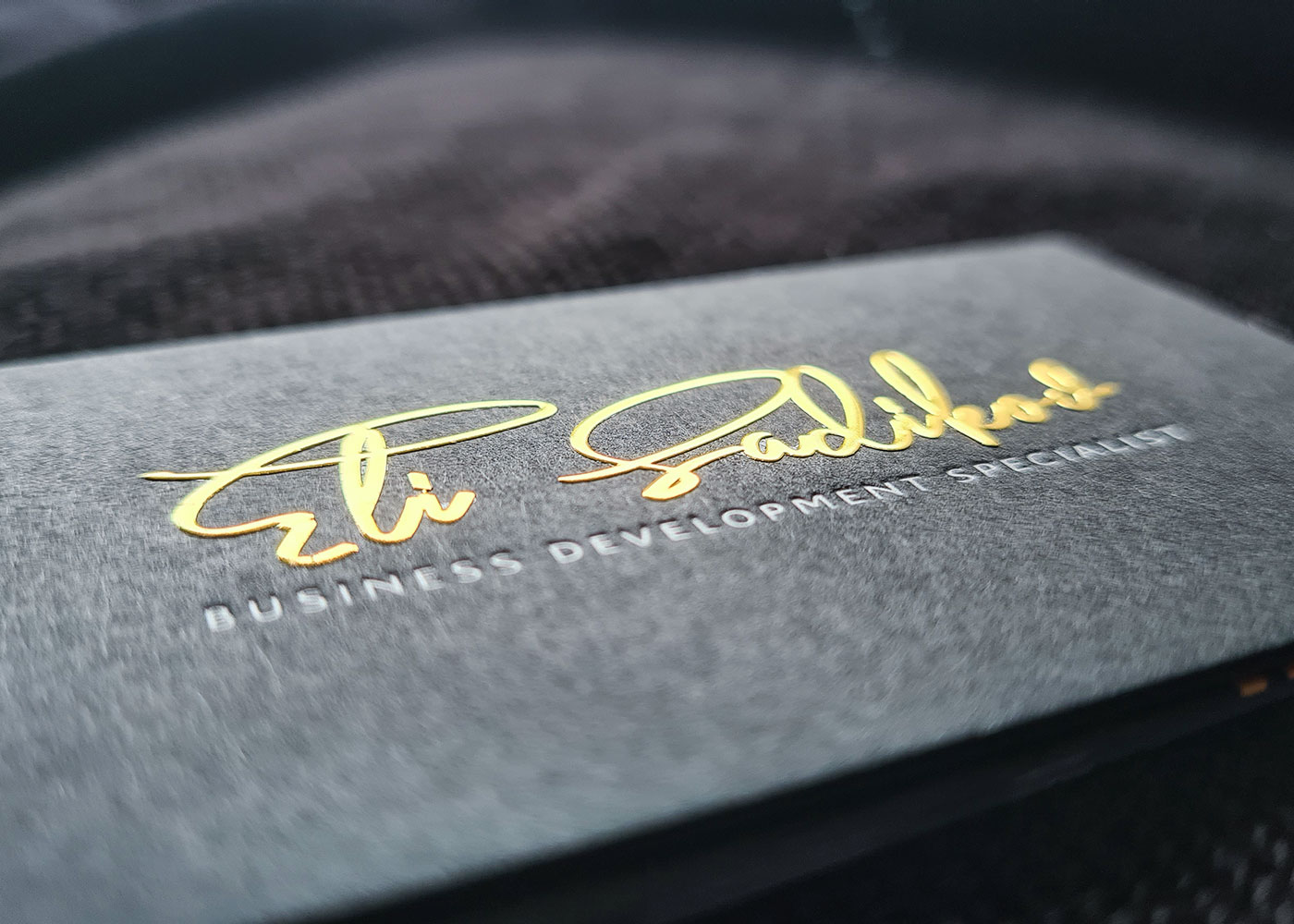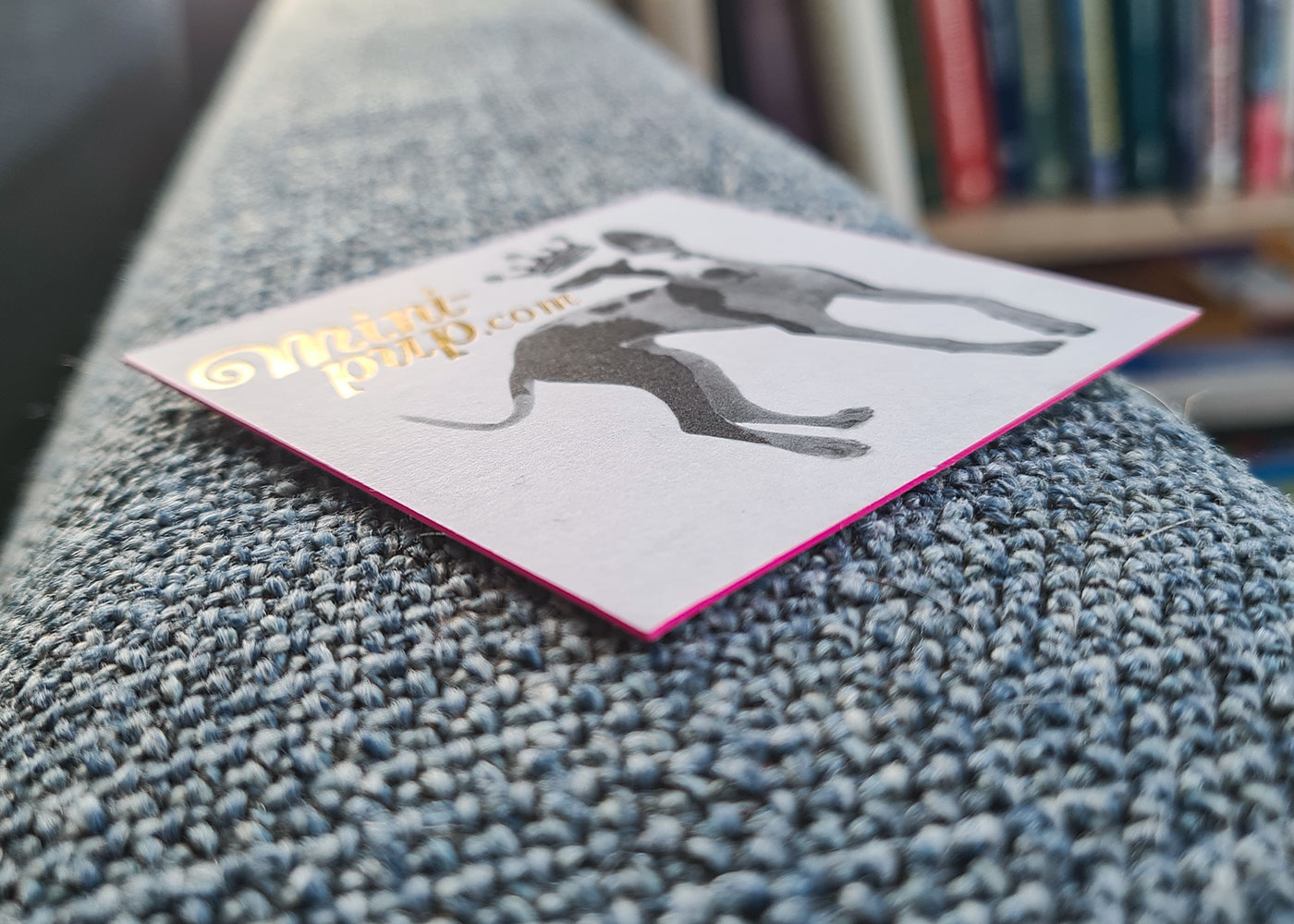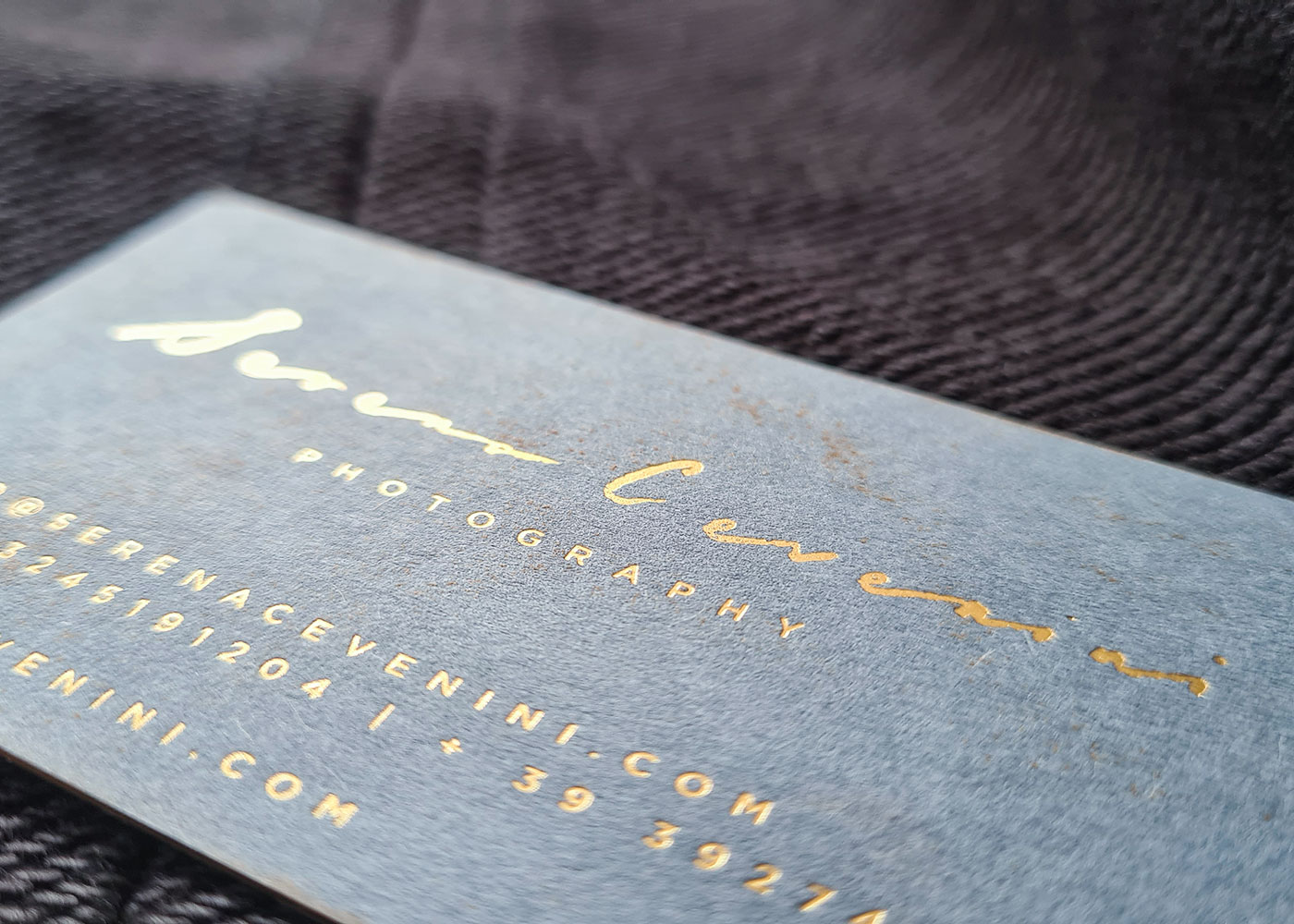 Business Card Effects
Discover our entire range of premium business card effects including Spot UV, foil stamping, 3D raised and lenticular cards.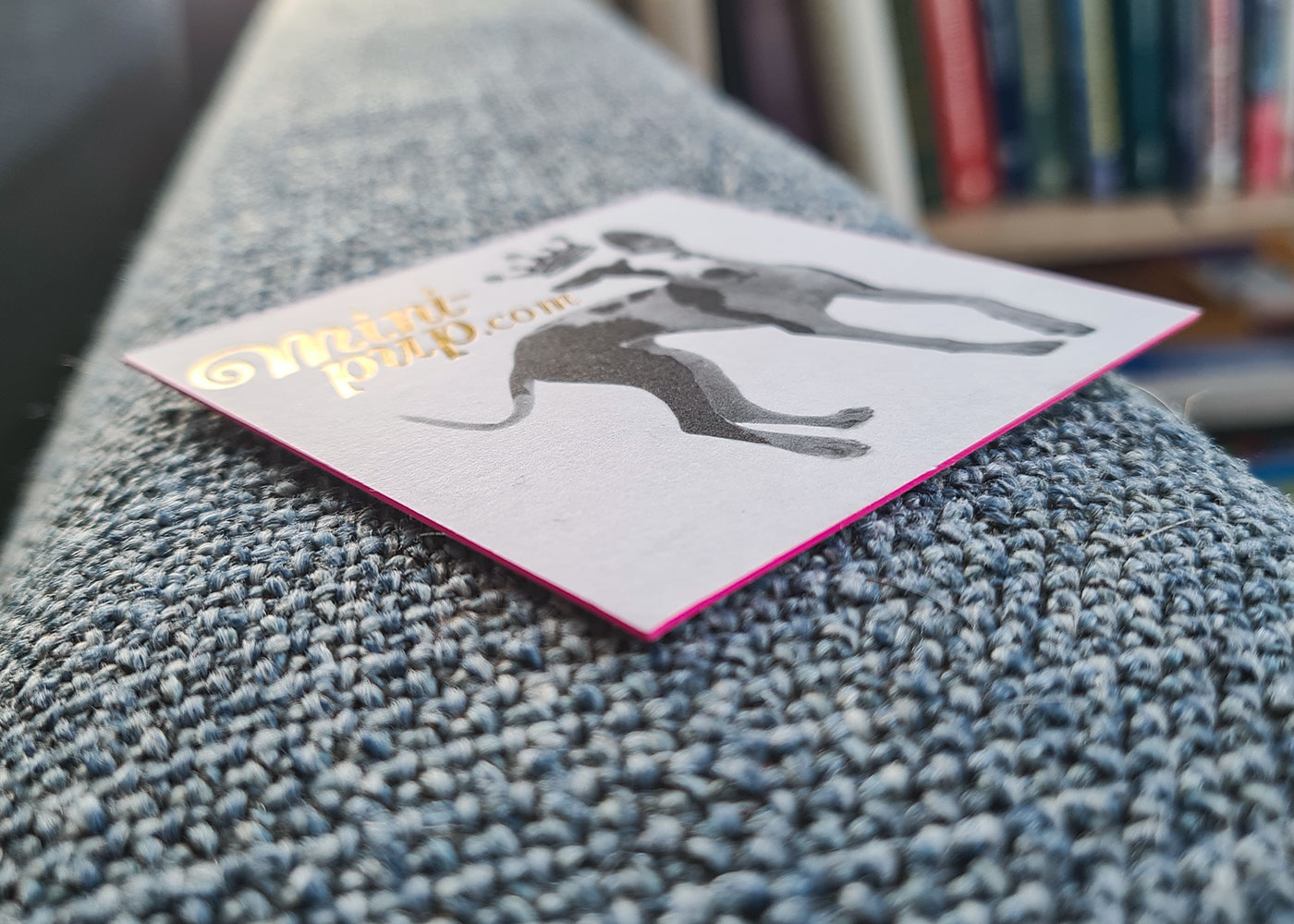 Painted Edges
Our painted edge business cards have a one-of-a-kind detailed effect in which the edges of your business cards are painted in vibrant hues.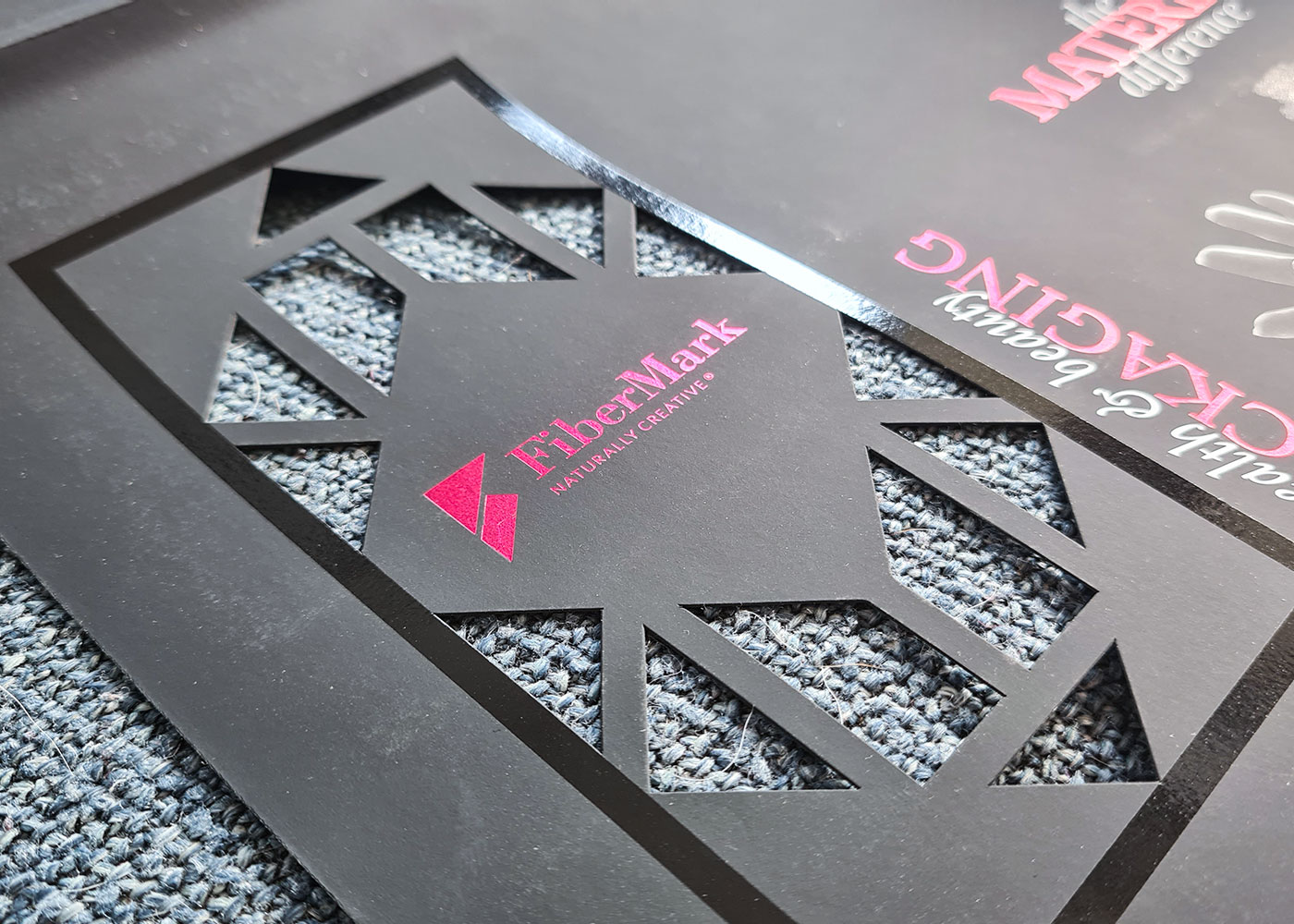 Die Cutting
Die cutting adds a personal touch to your business card and gives them a unique look.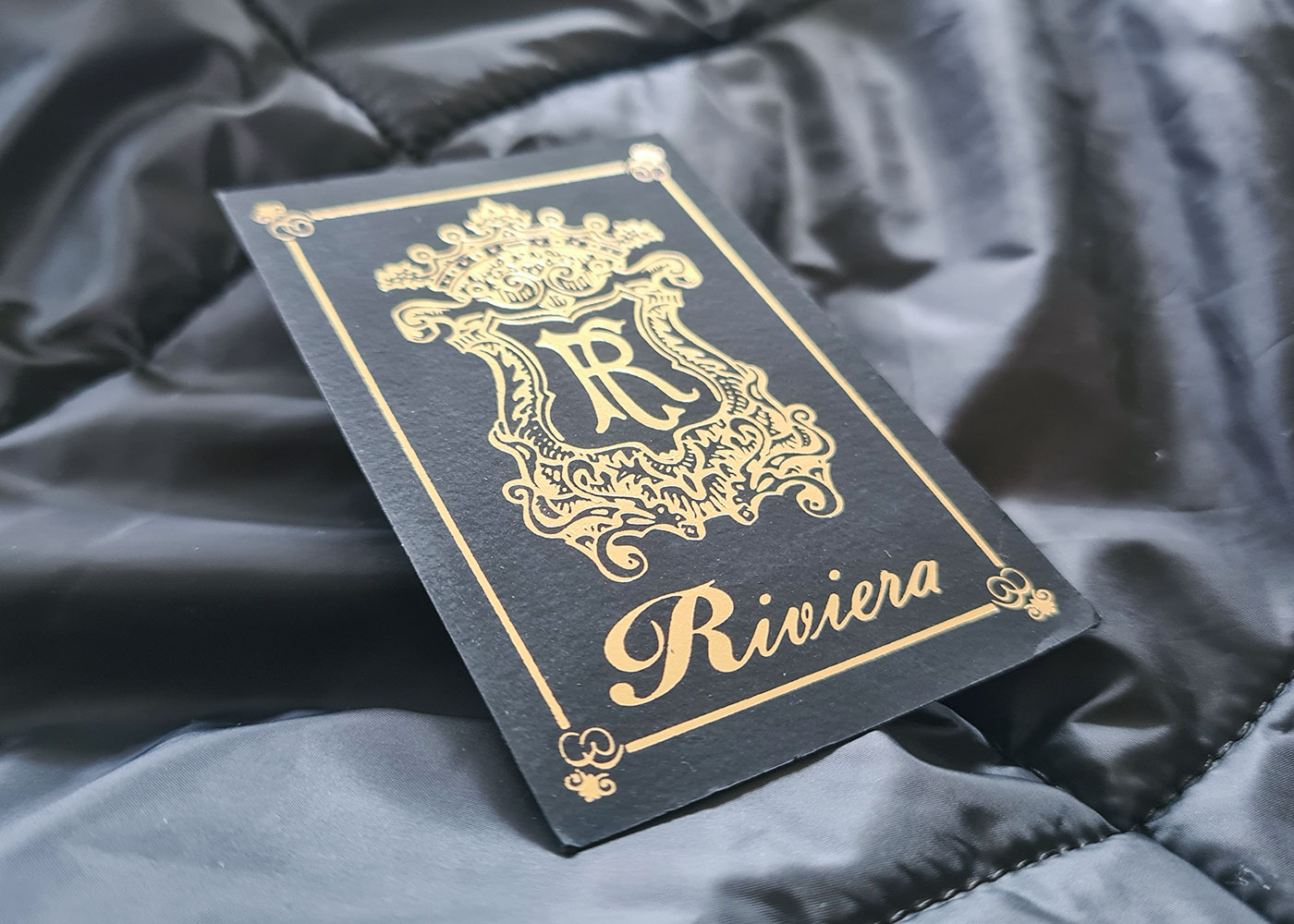 Foil Stamping
We employ both metallic and pigment foils, which give your printed works a gleaming, bright, and sparkling appearance.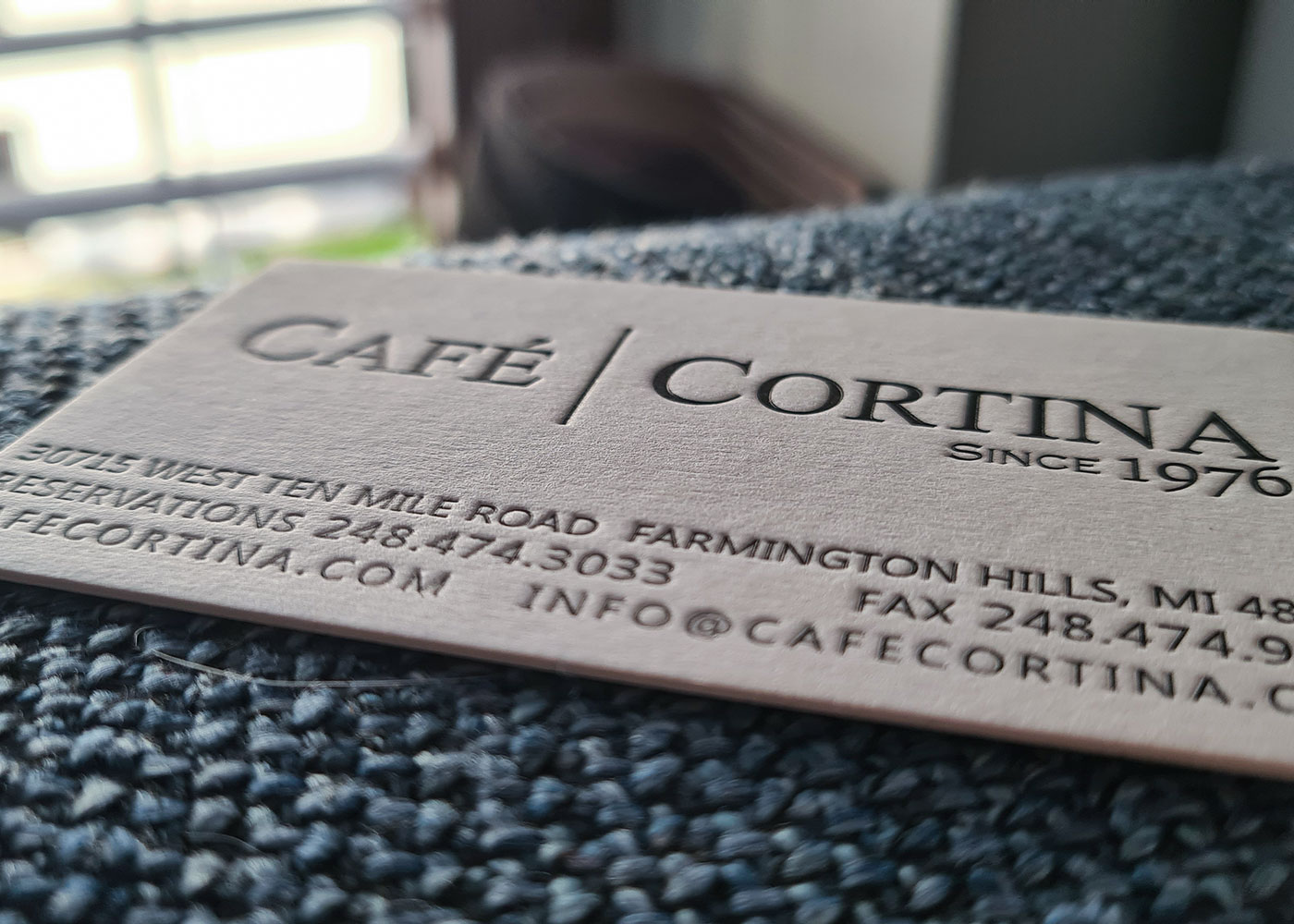 Letterpress
Letterpress printing is a time-honored method of relief printing, which when filled with colors, leaves a beautiful deepset finish to thicker cards.
3D Raised Foil
3D raised foil and raised UV printing is the dynamic new printing option that makes your card's design literally stand out!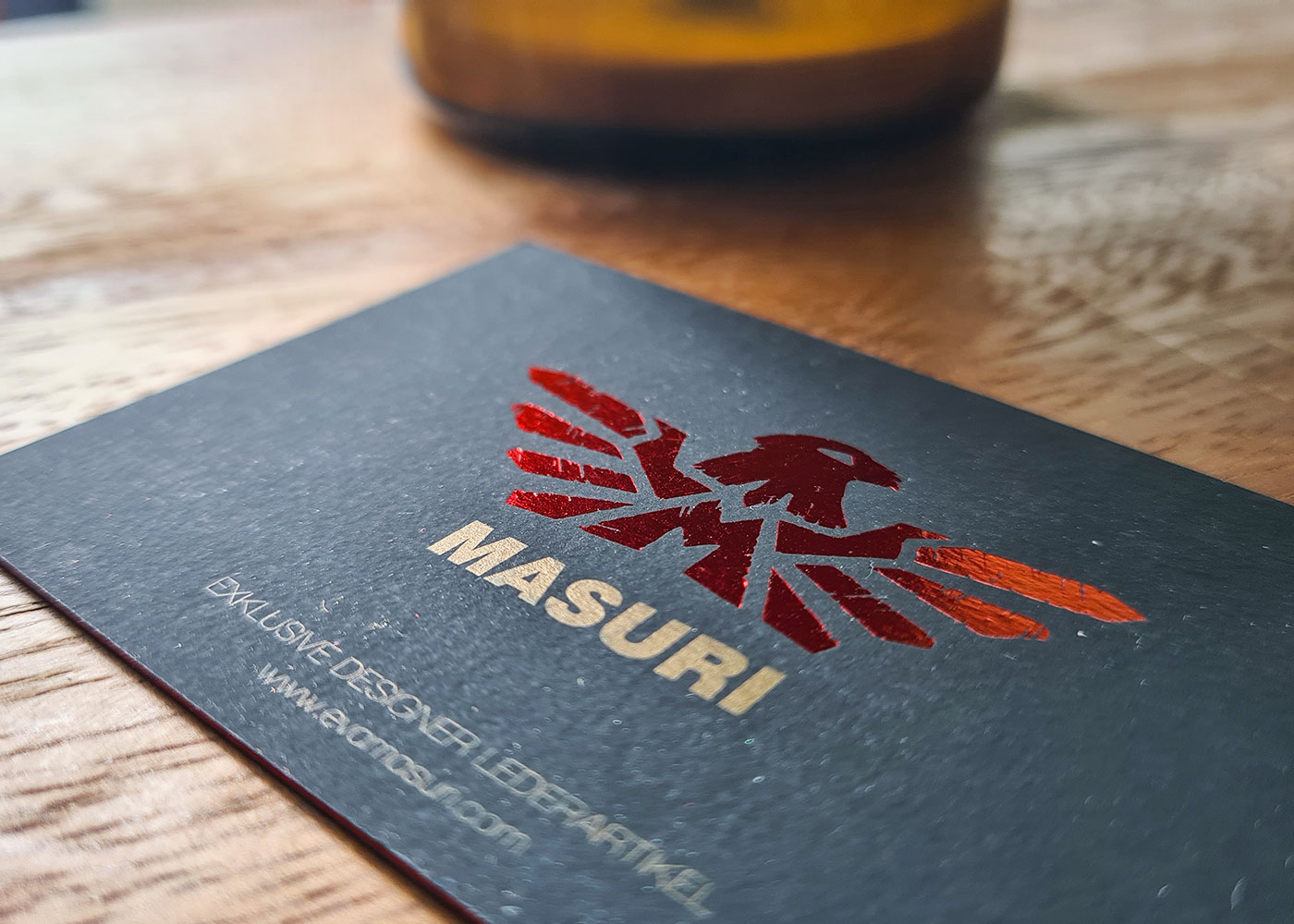 Spot UV
Spot UV is a unique printing finish that adds a high-shine and glossy finish to certain sections of your business cards.